High energy mid tier moves into WA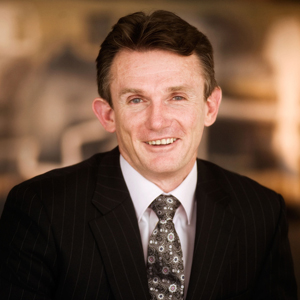 Now that HopgoodGanim and Perth-based Q Legal have officially merged, the firm has its sights set on mid-market resources clients in WA, the mid-tier's managing partner has said.
Bruce Humphrys (pictured) told Lawyers Weekly that HopgoodGanim's new Perth office will try to duplicate the firm's expansion strategy in Queensland, which saw it secure around one third of ASX-listed mining and resources companies headquartered in Brisbane.
"We'll be taking what we do really well in Brisbane to Perth," he explained.
He is optimistic that the firm might even score a couple of big name energy and resources clients that would generally be the domain of top-tier firms like Herbert Smith Freehills or King & Wood Mallesons.
"Whether [our strategy] impinges on the top-tier market, well, that's a matter for the future," he said, adding that the firm will concentrate on its own game for now.
The merger, which became official on 1 November, will see a total of 30 partners and 240 staff operate under the HopgoodGanim badge. While energy and resources was never a deliberate focus it is quickly becoming a specialty area for the firm, Humphrys said.
"We'll be committed to building our [energy and resources] practice in both jurisdictions," he said.
The merger coincides with the appointment of a senior property, construction and corporate lawyer to the Perth office, another practice area with growth potential, according to Humphrys.
Bert Gianotti, a former partner of King & Wood Mallesons, returns to private practice after 15 years in-house, where he developed professional relationships with the partners at Q Legal. His most recent role was as a director of Axiom Properties, a publicly-listed company that specialises in developing commercial property assets. 
Humphrys said that HopgoodGanim has been attracting candidates from the top tiers who want to join what he describes as "an upper mid-tier specialist firm". Many partners prefer the mid-tier structure because "they can develop strong, mutually-rewarding and long-lasting relationships with their clients", he added.
"There's been no time in recent history where the reach of the super mid-tier firm has been broader or wider."
Despite predictions of a slowdown in the resources sector, Humphrys maintained that WA is "a shining star and will remain so for three to five years at least".