Not so Wyld about Australia's anti-bribery enforcement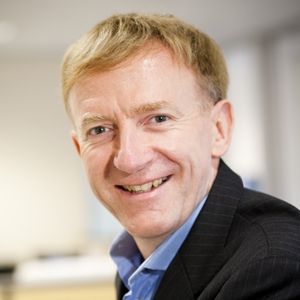 Australia requires a properly coordinated and focused body to investigate allegations of foreign corporate bribery, according to an expert in corruption law.
Australia requires a properly coordinated and focused body to investigate allegations of foreign corporate bribery, according to an expert in corruption law. 
Johnson Winter & Slattery partner Robert Wyld (pictured) has called for immediate government action to tackle the problem of foreign bribery, backing an OECD report that slammed Australia's enforcement of foreign bribery laws and highlighted extensive failures in the handling of cases. 
The OECD said it was "seriously concerned" with Australia's lack of enforcement of its foreign bribery laws, highlighting that Australian businesses, including law firms, were highly exposed to foreign corruption.
Wyld told Lawyers Weekly that Australia is "very reactive" in implementing foreign bribery laws.
"Australia has not shown a huge amount of leadership or initiative on this issue," said Wyld.
"It has a range of laws in place, and is happy to be a signatory to conventions and laws passed around the Asia-Pacific region, but when it comes down to doing something pro-active its record is particularly poor."
Since 2006, only one foreign bribery case in Australia has led to a prosecution.
That case began in July 2011 and concerns the massive banknote-printing bribery scandal involving Securency and Note Printing Australia.
Despite a lack of prosecutions, there has been no shortage of allegations, according to OECD.
Since 2006, the AFP has received 28 allegations of foreign bribery involving Australian companies and individuals. Of these cases, 12 have been evaluated, rejected for investigation and terminated, while nine cases were accepted for investigation but have been finalised without resulting in charges because of insufficient evidence.
There are currently seven ongoing cases.
The report pointed to prosecutors and the AFP being under-resourced, and investigators lacking experience in targeting corporate crime as the reason for this lack of enforcement.
"Simply, there has been a lack of coordination and resourcing," said Wyld.
"We need one proper agency to take ownership of this problem and run prosecutions … run the hard cases and be prepared to lose them," he added.
Risky business
The OECD said that a recent study found that 75 per cent of the top 100 companies, and 63 per cent of the top 200 companies, listed on the Australian Stock Exchange operate in a high-risk sector, a high-risk country, or both.
Of particular note to Australian law firms is that Australia's large mining and resource sector companies were particularly exposed.
The report also again highlighted the urgent need for whistleblower protection here, stating: "The Securency/NPA case was initially rejected without investigation when a whistleblower first approached the AFP in 2008. An investigation began only after the company self-reported wrongdoing to the AFP the following year."
Wyld described Australia's delay in offering whistleblower protection as "very poor".
"If you look at what the US has done in contrast, it is quite substantial," he said.
"We need to protect whistleblowers and give them a strategy to go and report straight to the regulator. This has been on the table for a number of years, but the Government continues to drag its heels about it."
Last month, during his speech at the third annual Tonkin's General Counsel Summit, Jeremy Levy, legal director for Baxter Healthcare in Australia and New Zealand, also called on the Government to expedite Australia's long-awaited whistleblower protection initiative.
He stated that encouraging and protecting whistleblowers must be a vital ingredient in good corporate compliance.