Keane named next High Court judge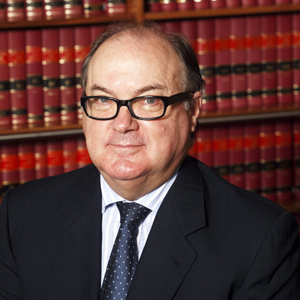 The legal fraternity has welcomed the appointment of Federal Court Chief Justice Patrick Keane as Australia's 50th High Court judge.
Attorney-General Nicola Roxon announced this morning (20 November) that Keane (pictured) will replace Justice Dyson Heydon, who will leave the bench in March 2013 when he turns 70, the compulsory retirement age for High Court judges.
Keane is the 50th judge to be appointed to the High Court since Federation. He joins Justice Susan Kiefel as the second Queenslander on the bench and will be the eighth Queenslander ever to be named a High Court Justice.
President of the Bar Association of Queensland Roger Traves told Lawyers Weekly that Keane was "always a shining light at the Queensland Bar".
"[He is] an outstanding scholar, lawyer and judge," said Traves. "The Queensland Bar welcomes his Honour's appointment to the High Court."
Catherine Gale, president of the Law Council of Australia, also claimed Keane was "an outstanding choice" for the position given his distinguished legal career in Queensland and the Federal Court of Australia. She said Keane would bring "his strong intellect, astute decision making and considered reasoning" to the role.
Keane has been chief justice of the Federal Court since March 2010 and will be replaced by Justice James Allsop, president of the Court of Appeal in the NSW Supreme Court. Allsop will be only the fourth chief justice appointed to the Federal Court since its inception.
The appointments followed extensive and wide-ranging consultations earlier this year, according to Roxon.
Keane started his legal career in the 1970s, working as an articled clerk at Roberts and Kane Solicitors and as a solicitor at Feez Ruthning. He joined the Queensland Bar in 1978 and was appointed Queen's Counsel in 1988. In 2005 he was appointed a judge on the Supreme Court of Queensland's Court of Appeal.
His legal experience, which spans almost 40 years, includes a 13-year stint from 1992 to 2005 as Solicitor-General for Queensland.
In September, Keane cautioned that Australia's strongly interventionist approach when supervising international arbitrations may be inconsistent with the expectations of foreign parties.
"Australia's high-minded domestic laws, if given an expansive interpretation by the courts, may diminish Australia's relative attractiveness as an arbitral seat," he told attendees of the 2012 Australian Maritime and Transport Arbitration Commission address.
"It makes little sense for sheep to pass resolutions in favour of vegetarianism while the wolves remain of a different opinion," he added.