State-based regulation a bad bet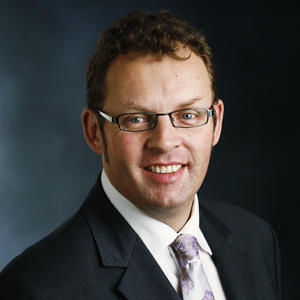 Sportsbet has dropped an action against the NSW Government after it failed to challenge Tabcorp's exclusive gaming rights in Victoria, ending a two-year saga that highlighted the shortcomings of state-based gambling regulation, according to the head of Lander & Rogers' sports business group.
Ian Fullagar (pictured) told Lawyers Weekly that Sportsbet made "a common-sense, practical decision".
"Given the decision in Victoria, they didn't think they were going to win in NSW," he said.
Sportsbet had filed a suit against the NSW Government for not allowing it to roll out its Betbox terminals in the state's pubs and clubs. The betting website discontinued the action last week (12 November) after similar charges against the Victorian Government were dismissed by the state's Federal Court in October.
The decision has renewed the call for national gambling regulations to address the inefficiencies of a state-based system. Fullagar agreed with Judge Arthur Emmett, one of the judges who presided over the Victorian case, that having eight different regulatory regimes in Australia is "a blight on our nationhood and a travesty of sensible administration and good government".
Fullagar said he supports a national approach, particularly given new digital gambling channels that cross state lines.
"[Regulators] need to somehow capture the electronic forms of gambling ... but with up to eight sets of state-based gambling regulations it is very difficult to regulate across jurisdictions," he added.
But Fullagar is sceptical of whether a national model will ever be realised, with strong resistance from the states that stand to lose a lucrative revenue stream. "The states are protecting their patch," he said.
In 2010, the Victorian Commission for Gambling Regulation seized Sportsbet's Betbox terminals from the Eureka Stockade Hotel in Ballarat. Sportsbet won its original case, claiming it had constitutional protection of interstate trade because it accepted bets in Victoria and then processed them in the Northern Territory, where it has a licence. But the decision was overturned by Victoria's Federal Court, effectively upholding Tabcorp's exclusive wagering licence.
Fullagar admitted Sportsbet's actions were "probably more of a commercially-based gambit" and may not have had a strong legal basis. He added that the move reflects a trend that is seeing a growing number of gambling agencies trying new ways to do business across state borders.
Online betting, in particular, will test state-based gambling regulation, he continued.
"Regulators are always looking to catch up a bit to try and make sure the laws stay up to speed with what the industry is doing," he said. "Electronic gambling has made it even harder for legislators and lawyers to keep up."