Rayney appeal 'a long shot'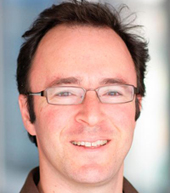 Prosecutors have launched an appeal against the acquittal of Perth barrister Lloyd Rayney, but the grounds of the appeal are shaky, legal experts have claimed.
Earlier this month (1 November), Rayney was found not guilty of murdering his wife Corryn. The NSW Department of Public Prosecutions (DPP) has lodged an appeal against the decision, which is permitted in cases where an offender is tried by a judge alone.
Justice Brian Martin – who heard the case without a jury – has been criticised by the DPP for assessing circumstantial evidence in a piecemeal and sequential way, rather than as a whole. The appeal grounds draw on case law (R v Hillier) in which the High Court reversed a decision by the ACT Court of Appeal because the latter relied on pieces of evidence in isolation.
Jeremy Gans (pictured), an academic at the University of Melbourne law school, told Lawyers Weekly that the finding in Hillier does not provide a basis for criticising Martin's approach in the Rayney case.
"I don't think you can accuse Martin of fixating on one issue ... he comprehensively discussed everything," he said.
"The facts [in the Rayney case] may be suspicious but that doesn't mean Martin did not look at them sufficiently in combination."
The DPP's strongest appeal ground, according to Gans, argues that the dinner place card bearing Lloyd Rayney's name found near the burial site in Perth's Kings Park was not assessed with the accepted fact that the deceased had been attacked at or near her suburban home.
"The place card is a significant point against Rayney," he said, pointing out that Martin's judgement leaves open the possibility that Rayney could have buried his wife.
Gans also described as "wishy-washy" Martin's statement that implausible explanations can be true, specifically that "mysteries emanating from evidence given in criminal cases remain unsolved".
Even so, Gans still believes the appeal is "a long shot."
Other members of the legal fraternity have questioned the strength of the DPP's appeal, including Australian Lawyers Alliance WA president Tom Percy QC, who told WA Today that the legal community was shocked and surprised by the decision.
"The judgement to me seemed one which was very sound in law and one which was very comprehensive in fact. It seemed to be ... entirely correct," he said.
Aside from proving Martin erred in law, the DPP's appeal faces further hurdles in terms of court process, said Victorian barrister Peter Chadwick.
Speaking with Lawyers Weekly, Chadwick explained that the DPP's application for leave to appeal would likely be assessed by a Court of Appeal judge and, if he or she is satisfied the grounds have merit, it would then go on to the full appeals bench of three judges for hearing.
"It's a complicated process ... there are a lot of hurdles ahead of the prosecution," he said.
Chadwick predicted the appeal process could take months.