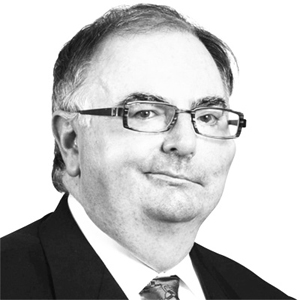 Newly-appointed High Court judge Patrick Keane won't sit in an ivory tower but will seek the thoughts and views of lawyers at all levels, according to a friend and colleague.
Justin McDonnell (pictured), a partner at King & Wood Mallesons, has worked with Keane for around 25 years and told Lawyers Weekly that the current Federal Court chief justice "takes notice of all and isn't just engaging with the senior people in the room".
"It's one of his great strengths," he added.
Another of Keane's strengths is his efficient approach, which McDonnell claimed will be welcomed by solicitors.
"[Keane] always had the ability to go straight to what the real issues of the dispute were," he said. "Whenever you appeared before him in court he literally had a handful of questions he wanted answered to help direct his mind to the eventual outcome ... he didn't want to waste time on the unnecessary."
Keane is the 50th judge to be appointed to the High Court since Federation. He will replace Justice Dyson Heydon, who will leave the bench in March 2013 when he turns 70, the compulsory retirement age for High Court judges.
McDonnell met Keane in the 1980s when he was a practising barrister in Brisbane. Even then, Keane had the respect of the court and the legal profession, said McDonnell, recalling one of Keane's court appearances, which he believes is "one of the most compelling pieces of advocacy".
"From the point of view of a practising solicitor, it was a real bonus that your silk had such a command of the law and the respect of the court that you knew you were always going to get a good hearing."
On a personal level, McDonnell describes Keane as an "entertaining fellow" who likes rugby and cricket.