Globals fight protectionist lawyer law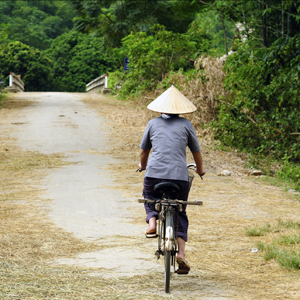 International firms may have dissuaded the Vietnamese government from limiting the scope of legal services they provide, but Baker & McKenzie still fears proposed changes to the country's lawyer law could restrict foreign firms in the future.
Fred Burke, managing partner of Baker & McKenzie's office in Ho Chi Minh City, told Lawyers Weekly that the Vietnamese national assembly took on the recommendations of his firm and others that opposed planned amendments to Vietnam's 2006 law on lawyers.
Vietnamese firms had lobbied the government to impose greater restrictions on the practices of their foreign counterparts. The protectionist provision could have prevented local employees from drafting contracts, Burke revealed, with the law stipulating that legal document services were off limits for foreign firms.
"That set off alarm bells because Vietnamese commercial trade and investment dealings with the rest of the world depend a lot on Vietnamese lawyers who work in international law firms, who are drafting contracts and business charters all the time," he said.
Norton Rose's affiliate in Vietnam, Vision & Associates, was one of the local firms lobbying for the restrictions. Burke claimed global firms supporting a protectionist law are simply trying to knock out their competition.
"If you're an international law firm that doesn't have a presence in Vietnam and relies on local firms you want work to have to go to local firms ... that's why some globals support this protectionism," he said.
But Burke was reassured last Thursday (20 November) when he received the final draft of the law, which stipulates that Vietnamese lawyers working at foreign firms are allowed to draft contracts. "This was very encouraging," he said, adding that the National Assembly appeared to have heeded warnings that the restrictions would not only be damaging to foreign firms, but that taking a protectionist position could scare off investors.
Burke fears, however, that this stipulation does not prevent the law from being interpreted differently in the future should leaders take a protectionist stance.
"They may have kicked the can down the road a little bit and put the issue off ... we want to be certain that, if the atmosphere changes, the law doesn't change as well," he said.
Burke admitted that Baker & McKenzie has already "suffered some damage", with uncertainty on this issue keeping talent and business away.
Other international firms with significant practices in Vietnam include Freshfields Bruckhaus Deringer, Hogan Lovells and Allens. Lawyers Weekly approached Allens for comment, but the firm declined to comment on this issue.