Paying the price of equality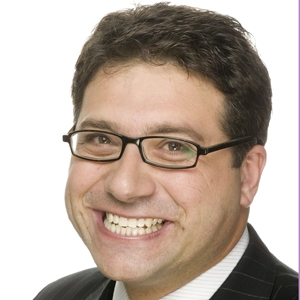 The new law to improve equal pay and opportunities for women in the workplace will place increased pressure on law firms to address gender equality issues, according to experts.
Mark Sant (pictured), head of Gadens' employment and safety practice, has described the Workplace Gender Equality Act, which was passed by Government last week, as a "hugely important development", but one that is likely to bring a range of implications that will inevitably be costly for firms in the short term. 
"Failure to demonstrate improvement over time against the minimum industry standard [for gender equality] may constitute a breach of the legislation," said Sant.
"New systems, new training programs and new considerations for processes around things like recruitment will inevitably add up, and will potentially be costly for firms in the short term."
The law, which significantly advances its predecessor legislation, the Equal Opportunity for Women in the Workplace Act, focuses on fostering gender equality in the workplace, equal pay between women and men, and helping eliminate discrimination on the basis of family and care responsibilities.
Under the Act, firms with 100 or more employees will report on gender equality outcomes and provide the Workplace Gender Equality Agency with standardised data.
Sant believes this will place more pressure on firms to address gender diversity and bring with it an increase in transparency when it comes to how firms are performing when it comes to gender equality.
"Your staff, shareholders and clients will be able to look at the data to see how the firm is performing," he said.
Sally Macindoe, partner and head of diversity at Norton Rose, has described the new law as a "terrific step forward" and urged law firms to work hard to retain people of both genders and from diverse backgrounds.
"If firms don't do this, they're not only doing their own business a disservice, but they're also not meeting their clients' needs," she said.
Both Macindoe and Sant believe firms will benefit from the new law by providing services to clients that are required to comply with the new regulations.
Macindoe added that Norton Rose's recent merger with US heavyweight Fulbright & Jaworski will have a "positive impact" on the firm's gender equality.
"What's interesting about working at global level on diversity is that different jurisdictions have different issues and critical drivers, and respond with different priorities accordingly … we can learn an enormous amount from each other," she said.
The Workplace Gender Equality Agency will oversee the new law.
It will require first new reports in 2014, giving employers enough time to adapt to the new focus on data and workforce.
Employers will be required to file under the old system this year and in 2013 they will only be required to report on their workforce profile.
According to the 2012 Australian Census of Women in Leadership, released this week, women account for just 9.2 per cent of ASX 500 executives and only 12 CEOs of ASX 500 companies are female.