Middletons joins merger merry-go-round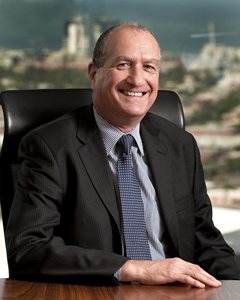 Middletons' national managing partner has said the firm's tie-up with US heavyweight K&L Gates is different to other recent international mergers involving Australian firms.
On Monday (3 December), equity partners across both firms voted unanimously to combine their resources through a full financial and operational merger, effective 1 January 2013.
The Middletons name will be dropped, with the combined firms operating globally as K&L Gates. The merged firm will have a single profit pool with a single, firm-wide, merit-based remuneration scheme.
"We believe that we've created the largest financially-integrated, single-governance and single-profit-pool system of any global law firm," Nick Nichola (pictured), Middletons' national managing partner, told Lawyers Weekly.
"It is not like at other firms, where they might say it's a single profit pool but when you make enquiries you find they're splitting their profits differently in different jurisdictions," he added.
John Chisholm, a former chief executive of Middletons who now heads his own consultancy, said the merger propels Middletons from being one of a number of mid-tier, Australian-based firms seeking some differentiation in an increasingly crowded space, into another category altogether.
"In a number of respects - at the moment at least - it differentiates them from firms that would have otherwise been seen to be their competitors," he said. "Of course a merger such as this potentially brings with it an entirely new set of global competitors."
The deal will see K&L Gates take on 300 Middletons lawyers, including 70 partners across four offices in Australia, with the combined firm of 2000 lawyers operating across 46 offices globally.
K&L Gates, whose chairman and global managing partner Peter Kalis will remain in the top post, currently has more than 40 offices in the Americas, the Middle East, Asia and Europe.
Nichola will become the Australia managing partner for K&L Gates.
The management structure at the firm will be slightly altered, with Australian partners who were previously part of the Middletons board now part of a global management committee. 
In a joint statement, Kalis and Nichola said the combination will align the firm's business with the businesses of clients in an era of globalisation.
"With the largest integrated network of law offices and law partners of any global law firm, our clients will be able to seamlessly and efficiently access top-notch legal resources around the corner and around the world," they said.
Nichola explained the reason the deal was announced so late in the year is that K&L Gates' fiscal year begins on 1 January, so "it made sense" to announce the merger now. 
What's in a name?
He also revealed to Lawyers Weekly that Middletons partners were not overly disconcerted by losing the firm's long-standing name, and that an attempt to combine the firm names would have been complicated. He did, however, admit to feeling certain nostalgia at losing the Middletons brand.  
"It's a name that has been around for many years and many at the firm have been personally invested in that name and spent years building up that brand," said Nichola, who added that he doesn't envisage any significant changes to Australian operations as a result of the merger.   
"I think whenever a name disappears from the Australian legal landscape it is significant."
Chisholm agreed that there may be some nostalgia associated with the name but said it would be the least of the firm's concerns.
"Firm names usually mean a lot less in the marketplace than what those in the firm think," he said.  
"Middletons itself was made up of people from several previous good firms, the names of which are, as the years go by, increasingly forgotten.
"I think it's fair to say that up until a few months ago not many lawyers or clients in Australia would have heard of K&L Gates, but I suspect in the not-too-distant future they will be saying 'Middletons who?'."
K&L Gates is based in Pittsburgh and is partly named for Microsoft chairman Bill Gates' father.