ILH chief denies any ulterior motive behind rebranding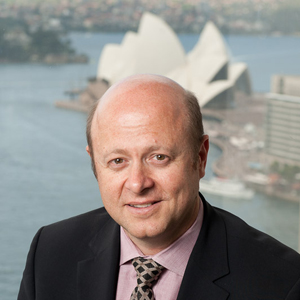 Legal aggregator Integrated Legal Holdings (ILH) has denied that a slump in profits was the catalyst behind the rebranding of its member firms under one name.
Last week, the listed company, which previously had seven firms under its umbrella, announced that three of its firms – Argyle Lawyers in Sydney, Rockwell Bates in Melbourne and Talbot Olivier in Perth – will combine under the name Rockwell Olivier.
ILH managing director Graeme Fowler (pictured) has described the move as a "fundamental change towards more consistent branding" at the company.
When asked by Lawyers Weekly whether a 13 per cent drop in profits in the last financial year had any part in the decision, Fowler responded with an unequivocal "no".
"We're taking a longer-term view than that," he said. "We continue to believe a longer-term strategy is right, so we're building the business slowly, investing in a number of ways."
When probed about whether the three firms were brought together by ILH under the one brand because they were outperforming the others, Fowler said that was not an issue in the decision.   
"[There's] no issue like that, these firms have come together and agreed that this is the direction they should head," he said.
"What we've got here is the three firms driving this coming together; it's not ILH sitting at the top of the tree saying 'you must come together', which I think is important.
"It's going to bring value creation for clients, staff and shareholders by coming together under one national brand."
In the last financial year, ILH pulled in $32.4 million, representing a 14 per cent increase in revenue compared to 2010-11. However, profit dropped by 13 per cent to $1.12 million after tax.
The drop in profits for FY12 contrasts sharply with ILH's results for 2010-11, where it posted a 51 per cent increase in profit. 
Fowler added that the company has ambitions to expand in the near future under the Rockwell Olivier brand, and that any new firms coming on board with ILH will need to adopt the name.
"We'll have other businesses come into the fold," he said.
According to Peter Bobbin, managing principal of Argyle Lawyers, Rockwell Olivier is more than a name change: "It's a desire to offer our clients a law firm that is an improved version of the individual firms."
The transition to Rockwell Olivier is expected to be completed in March 2013.
Last month, Argyle Lawyers' dispute resolution and commercial litigation practice recruited Chris Kintis as a principal.