Slipper judgment could lead to challenge of absolute privilege defence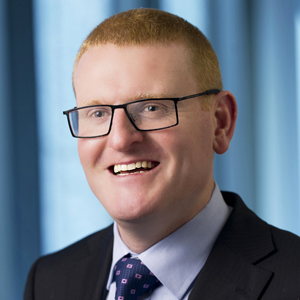 Justice Steven Rares has declared allegations of sexual harassment against former parliamentary speaker Peter Slipper to be an "abuse of process", stimulating debate over whether there should be exemptions to the absolute privilege defence in defamation law.
Rares has thrown out ex-staffer James Ashby's lawsuit against Slipper, claiming the proceedings had been launched for the "purpose of causing significant public, reputational and political damage to Mr Slipper".
Kym Fraser (pictured), a defamation specialist and partner at Clayton Utz, has questioned whether the defence of absolute privilege should be available when defamatory imputations are made in the context of an abuse of process.
"I could see someone mounting that argument – that the defence of absolute privilege shouldn't be available in circumstances where there has been a deliberate attempt to use the process of the court to damage someone's reputation," he told Lawyers Weekly.
Fraser admitted that there are policy arguments to maintain absolute privilege. But, he added, there is a strong rationale for setting aside the defence in extreme cases of abuse of process.
Rares also slammed Ashby's legal counsel, Michael Harmer of Harmers Workplace Lawyers, in his judgment, for including assertions that Slipper had a sexual relationship with a male staff member in 2003, and for allegations of Cabcharge misuse, which were later removed from the statement of claim.
"The deployment by Mr Harmer in the originating application of the scandalous and irrelevant 2003 allegations, and the assertion that Mr Ashby intended to report the Cabcharge allegations to the police, had no legitimate forensic purpose," Rares stated.
"No lawyer acting responsibly could have included either of those matters ... in the originating application to make what would become a public attack on Mr Slipper when it was filed."
Richard Leder, a defamation expert at Corrs Chambers Westgarth, explained that the court can impose sanctions for abuse of process – in the Slipper case, Ashby was ordered to pay his ex-boss' legal costs. Even so, Ashby has effectively "achieved exactly what he wanted because he's certainly caused Slipper's reputation a lot of damage", Leder added.