Bushfires spark liability debate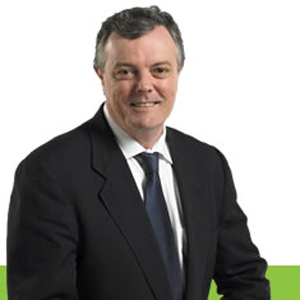 Climate change could contribute to a rise in bushfire class actions, particularly if power companies fail to upgrade ageing infrastructure, legal experts have claimed.
With fires blazing in five out of six states at the moment, Prime Minister Julia Gillard and a number of environmental experts have pointed to climate change as a likely cause. The Australian Centre for Climate Change and Environmental Law discussed the link between global warming and natural disasters, such as bushfires, at its conference last month (December).
John Walker (pictured), head of litigation funder IMF, has warned government agencies and power companies to be ever more diligent in their duties under the law as the nation braces for the most dangerous conditions for fires on record.
"The need to have more care has increased," he told Lawyers Weekly. "Where there is a breach of duty, litigation will commence."
Maddens Lawyers' commercial litigation principal Brendan Pendergast agreed. Last month (December), Pendergast settled a bushfire class action against electricity distributor Powercor over a 2009 Black Saturday bushfire that destroyed land and property in western Victoria.
Under the settlement, which is estimated to be worth $10 million, Powercor will pay victims 100 per cent of the losses they incurred.
"Although Powercor maintains denial of legal liability for the blaze, it is difficult not to conclude that the settlement reflects a concern by the power provider that the court would have found that the fire began ... from clashing Powercor-owned lines ... and that its maintenance of the line was inadequate," he said.
Five Black Saturday bushfires were caused by electrical faults, according to the Black Saturday Victorian Bushfire Royal Commission, which also found the risk of power line failure increases on days of extreme fire danger.
"Add an ageing infrastructure and reduced maintenance cycle and you have a recipe for problems," Pendergast added.
In 2011, Powercor paid Horsham residents and businesses around $40 million to settle another Black Saturday-related class action. Electricity provider SP AusNet also settled its bushfire class action with Beechworth residents in 2012.
Prior to settling, SP AusNet tried to blame the Government for breaching its duties to the public. The company argued that the Country Fire Authority failed to warn communities and did not provide adequate resources, including communications equipment and skilled staff, to an incident control centre.
While SP AusNet's argument was rejected by the Royal Commission, which found the blaze was caused by an electrical fault, the move sparked debate over whether the state can be held liable for poor evacuation procedures.
Walker claimed attaching legal liability to the Government in connection to bushfires is "fraught with difficulty".
"It's within the state's power to ensure it is not liable or has a relevant duty; even if there is a relevant duty, it can grant itself immunity."
Walker admitted, however, that claims against the state can succeed where specific duties are outlined under the empowering legislation.