Not-for-profits not so keen on regulator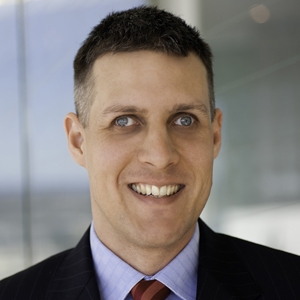 An increased number of not-for-profit (NFP) organisations believe the new charity regulator will have a negative impact on compliance requirements, according to a new study.
The survey, commissioned by Makinson & d'Apice to gauge the NFP sector's expectations of the Australian Charities and Not-For-Profits' Commission (ACNC), showed the number of respondents with a negative view of the new regulator tripled in the last year.
"Our 2011 findings showed that about five per cent of organisations expected negative effects from the advent of the ACNC; where now around 15 per cent see it negatively," said Bill d'Apice, partner at Makinson & d'Apice.
In the study, almost one third of organisations said they were not well informed about impending changes relating to the ACNC, while almost half were sceptical that the regulator could reduce compliance costs and reporting burdens.
Darren Fittler (pictured), head of Gilbert + Tobin's third-sector advisory group, told Lawyers Weekly that there's genuine uncertainty among NFP clients about the impending changes relating to the ACNC. 
"This is pretty massive reform," said Fittler. "When you bring in a new regulator over anything there is going to be teething problems, so there is a bit of nervousness around what it will mean."
"A lot of the actual requirements that the ACNC are putting upon the sector already exist at the moment in one way or another. So there's the risk that the ACNC will result in the duplication of reporting as opposed to reducing it," he added.
Despite the growing scepticism, nearly two-thirds of those surveyed felt there would be considerable benefit to the NFP sector as a whole in establishing a national framework for fundraising compliance.
The study showed almost half of the NFP sector sees significant continuing fundraising compliance burdens arising from different state regimes in operation unless a national regime can be established.
Fittler has voiced concerns that state governments might not agree on a uniformed national approach to compliance requirements.
"As this survey indicates, there's concern that the states might not come along, that they might not agree to uniformity, that they might not agree to give up jurisdiction for governance over certain not-for-profit organisations."
The study also indicated 75 per cent of religious and educational institutions believe their own organisation is unlikely to benefit from a national sector framework.
Respondents in this area said that the ACNC will not achieve the stated intention of streamlining administration of the NFP sector; instead, it will create a whole new level of compliance for a sector without the resources to respond.
Although the ACNC was launched last month, submissions are due on 15 February for the new draft regulations, which Fittler said will "put more meat on the bones" around what the new governance principals will be for NFP organisations.
He added that there has been a shift in mindset in the NFP sector in relation to spending on legal services.
"It is now seen as a legitimate expense … that you won't be dragged over the coals for spending money on lawyers," said Fittler.
"As this mindset shifts and becomes more acceptable, you'll see more work for professional services coming from the NFP sector." 
About 40 per cent of organisations in the Makinson & d'Apice survey operate in NSW; nearly 30 per cent at a national level and 10 per cent internationally.