Women's retention top priority for new LCA head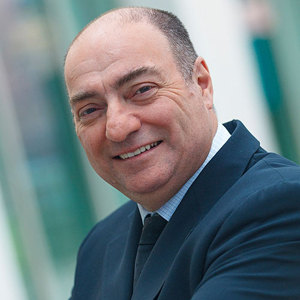 The new president of Australia's foremost legal body said he will tackle female retention, but offered no comment when asked if a well-publicised harassment complaint within his practice group will undermine his efforts.
The new president of Australia's foremost legal body said he will tackle female retention, but offered no comment when asked if a well-publicised harassment complaint within his practice group will undermine his efforts.
The 2013 president of the Law Council of Australia (LCA), Clayton Utz partner Joe Catanzariti (pictured), spoke to Lawyers Weekly this week.
One of his five nominated key focus areas for his term is the rate of female attrition and retention in the profession.
This year, the LCA will undertake a major study of this issue, with the first part of an extensive report due to be released in June.
"It won't just be a survey about the problems; we all know the problems [facing female practitioners]. This will be an attrition and retention study, and we need to work out what will ultimately retain people."
A committee headed by Fiona McLeod SC, the chairman of the Victorian Bar Council, has helped to frame the study's parameters.
"There will be online stuff, focus groups, interviews; it is a very comprehensive and detailed project," said Catanzariti, who added that the "button was ready to be pushed" on the report's launch. "It is not something that will necessarily finish during my presidency and will probably be a two-to-three-year study."
Catanzariti refused to comment when asked if the Bridgette Styles harassment matter would make it more difficult for him to engage with female practitioners.
In 2010, Styles, a graduate solicitor with Clayton Utz between August 2007 and December 2008, brought proceedings against the firm, alleging she suffered discrimination and harassment.
Her original claim alleged that Luis Izzo, a solicitor with Clayton Utz, went to Catanzariti, the head of the workplace relations, employment and safety practice group, with allegations that Styles was "conspiring" against a group of lawyers with regard to a sexual harassment complaint.
It was further alleged by Styles that the next day Izzo sent an email to a human resources manager - at the request of Catanzariti - that contained 16 defamatory imputations against her. Styles claimed that as the email sent by Izzo was at the direction of Catanzariti, the partnership as a whole was responsible for any defamatory consequences.
The matter was settled in November 2011 for an undisclosed sum.
Catanzariti, a partner at Clayton Utz for 23 years, has stood down as the head of the firm's workplace relations, employment and safety group this year so as to properly balance his dual roles as the president of the LCA and his personal practice. He will remain an active member of the Clayton Utz partnership.
Justice and politics
In addition to female retention, Catanzariti nominated human rights advocacy, international engagement, strengthening the five specialist sections within the LCA and access to justice as targeted areas.
With a federal election due this year, Catanzariti said it presented the LCA with "a unique opportunity to be debating with both sides of politics, with access to justice being an absolute critical issue".
In particular, Catanzariti is concerned by the lack of commitment to legal aid funding by both the Federal Government and state and territory governments, warning that legal aid funding levels have not kept pace with the increasing cost of legal proceedings.
"Justice is something we talk about, but don't really have," he said. "I have used the expression many times about the working-class poor [during the interview].
"There are those that can get legal aid in a very limited way, for example, for criminal matters, but there is this great working-class group that doesn't have access to assistance."
Catanzariti said that, since he started practising in 1982, fees, such as for court transcripts and filings, were pricing many Australians out of the legal market.
"These aren't legal fees, these are all the add-ons," he said. "We are moving towards much more of a user-pay system, and the debate is, is that the right model?"
Catanzariti, who comes from a working-class background as the son of Italian immigrants, said that his upbringing was a major factor with regard to how he viewed issues such as access to justice and his own personal conduct.
"There would not be a day that would pass where I don't reflect on who I am," he said. "What troubles me is when lawyers don't behave ethically and appreciate that when they became a lawyer they were committed to two things: the court and the client.
"You are there to serve and it is a privilege to be a lawyer. You can't sit there and say, 'I deserve it'."
For an extensive interview with Joe Catanzariti, including his opinion on whether a Medicare-styled public funding system for legal services would work, his plans to send an LCA delegation to Papua New Guinea and the launch of China Law Week in April, see Lawyers Weekly 612 on 25 January
.