Ashby lawyer says reputation damaged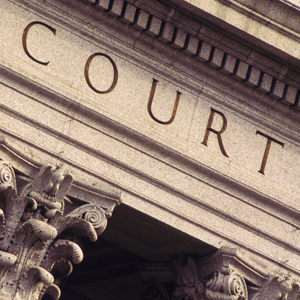 James Ashby's lawyer, who was slammed by Justice Steven Rares for including "scandalous and irrelevant" allegations in a sexual harassment case against former parliamentary speaker Peter Slipper, has claimed his professional reputation has been sullied.
In an application for leave to appeal to the Federal Court, lodged on Monday (14 January), Michael Harmer of Harmers Workplace Lawyers said he was "aggrieved" and "prejudicially affected" by Rares' findings that the purpose of bringing a case against Slipper was to pursue a political attack. Harmer claimed that the judgment contained "serious adverse findings impacting upon the professional reputation and standing of [Harmer]".
Harmer also claimed that he had been exposed to the potential of professional disciplinary action.
The Office of the Legal Services Commissioner could not reveal whether Harmer is currently being investigated over "abuse of process" allegations in Rares' judgment. However, Assistant Legal Services Commissioner Lynda Muston told Lawyers Weekly that the office always investigates claims of abuse of process or misleading the court.
"Where the evidence supports those allegations we'll prosecute accordingly," she added.
But an investigation could be on hold until the outcome of Harmer's appeal.
"If we were looking at findings of a particular court in a particular matter and that matter then went on appeal we would ... defer that investigation pending the outcome of an appeal," said Muston.
Ashby has also filed an application for leave to appeal Rares' decision. Slipper's ex-employee, who will be represented by Harris Freidman Lawyers, wants the sexual harassment allegations to be tested in court. The application also questions "the professional obligations of solicitors when filing originating applications or pleadings to the court".
Harris Freidman has declined to comment on whether the firm will argue that Harmers Workplace Lawyers did not meet its professional obligations. Harmers Workplace Lawyers continues to represent Ashby in his sexual harassment case against Slipper.
In his December 2012 judgment, Rares criticised Harmer for including assertions that Slipper had a sexual relationship with a male staff member in 2003, and for allegations of Cabcharge misuse, which were later removed from the statement of claim.
"No lawyer acting responsibly could have included either of those matters ... in the originating application to make what would become a public attack on Mr Slipper when it was filed," he said in his judgment.
Richard Leder, a defamation expert at Corrs Chambers Westgarth, told Lawyers Weekly in December that the court can impose sanctions for abuse of process; in the Slipper case, Ashby was ordered to pay his ex-boss' legal costs and Harmers Workplace Lawyers to pay Ashby's costs on an indemnity basis.
A court hearing for Harmer's application for leave to appeal is due to be heard on 6 February at the same time as Ashby's application.