Bullying doesn't excuse workplace misconduct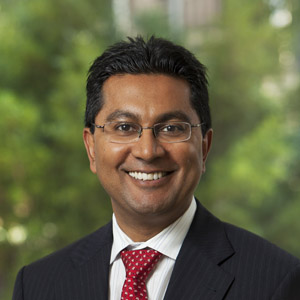 The Federal Court decision to uphold the dismissal of an employee, despite bullying allegations, confirms an employer's right to take appropriate disciplinary action for workplace misconduct, an employment law expert has said.
Joydeep Hor (pictured), managing principal of People & Culture Strategies, told Lawyers Weekly that wharfie Steven Lambley's unsuccessful Federal Court appeal to be reinstated after fighting on the job highlights that mitigating circumstances, such as bullying and intimidation, generally won't support an unfair dismissal claim.
"It doesn't matter what your personal circumstances are, conduct is conduct and misconduct is misconduct," he said. "It's the classic two wrongs don't make a right."
Lambley was sacked by cargo terminal operator DP World in 2011 after a physical altercation with a colleague. Fair Work Australia (FWA) initially accepted the authority of previous cases that "in the absence of extenuating circumstances, a dismissal for fighting will not be viewed as harsh, unjust or unreasonable", but it also found that the dismissal was "harsh" based on evidence that Lambley had been "set up" by the colleague who had a history of bullying behaviour. A subsequent appeal overturned the decision, and this was upheld by the Federal Court this month (10 January).
Hor claimed that the outcome reassures employers that courts will back dismissals that involve obvious misconduct. "An employer with a zero-tolerance approach to any physical violence is well within its rights to implement it."
But he also warned that a lack of clarity on what constitutes "extenuating circumstances" under the Fair Work Act, and whether workplace bullying could fall into this category, has meant unfair dismissal claims often hinge on the individuals hearing the case.
"Some tribunal or commission members ... are known to be more sympathetic to the circumstances of the dismissed employee, whereas others are more black and white," he added.
The Lambley case has also cast a spotlight on the growing number of bullying complaints in Australia, Hor continued, which increasingly involve subtle forms of intimidation, such as an employee feeling that they are being micromanaged or overly scrutinised.
"The reality is these types of behaviours are triggering an enormous number of bullying complaints at the moment and employers are struggling with that because, on one hand, they need their leaders to be engaging in that kind of so-called performance management but, on the other, they want to address this pandemic of bullying claims within their organisation."
Queensland personal injury firm Trilby Misso has revealed it is receiving an "alarming" number of enquiries from individuals suffering extreme stress or depression caused by bullying in the workplace.
"Bullying perpetrated by adults in the workplace is now among the most common complaints we receive from people seeking personal injury compensation," said principal lawyer Robyn Davies.
An online survey conducted by the firm found that 50 per cent of respondents believed bullying and harassment was their biggest problem at work. A further 29 per cent cited stress and burnout as the most serious workplace issue, while 21 per cent pointed to health and safety risks in their jobs.
Davies, who is currently dealing with eight workplace bullying claims, believes that while there is greater awareness of workplace bullying and some improved laws and procedures, the onus is still on employers, specifically HR departments, to address the problem.
"Unfortunately, I have found in claims I have dealt with involving government employees or employees in large organisations that the HR department was a toothless tiger and managers perpetrating bullying and harassment did so unrestrained with the complaints of victims ignored," she added.