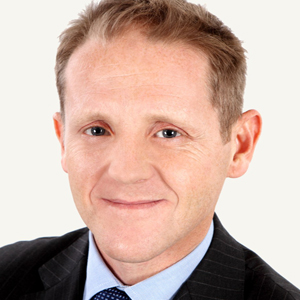 A M&A report by Allen & Overy has revealed that Australia was a popular destination for overseas raiders in a slumping market.
The London-based global giant released its M&A Index for 2012 yesterday (21 January). According to the report, which tracks deals of more than $US100 million, the value of global deals fell by just less than 10 per cent to $US 1.9 trillion, and deal volume fell by 14 per cent, the lowest level since the "dog days" of the GFC in 2009.
"Throughout 2012, investors were mostly much happier to preserve cash and hold off on deals, until some of these unpredictable global forces became easier to read," said the report.
Speaking to Lawyers Weekly, Sydney-based equity capital markets and M&A partner Tony Sparks (pictured) said that A&O's Australian deals team, like the rest of its global workforce and M&A  teams at other firms, had a difficult year
"Geo-political and economic uncertainty played into this market as much as anywhere else," he said.
The independent industry league tables showed that Australia was not spared from the global downturn.
According to Dealogic, Australian investment-banking revenue last year fell almost one-fifth to $US1.9 billion from $US2.35 billion, while Mergermarket noted that M&A in Australia represented just 10.6 per cent of activity in the Asia-Pacific last year, down from 19.6 per cent the previous year and 22.9 per cent in 2010.
Despite that, according to the A&O analysis, Australia remains an attractive target for overseas buyers.
It found that Australia was the fifth most popular inbound target market, behind the US, UK, Germany and Canada.
In terms of Australian companies investing overseas, Australia was ranked as the 13th most active country looking to make overseas acquisitions.
"Our dollar is quite strong at the moment so you would think there is the capacity there to go out and buy," said Sparks. "People are being quite cautious and you don't know what is around the corner, whether it is Australia or anywhere else in the world, a lack of confidence has constrained people's willingness to do deals if they are well priced or even if your home currency is strong."
Sparks added that the deal struck by American legislators to avoid falling off 'the fiscal cliff', an improving All Ordinaries share index and a belief that the worst of the uncertainty surrounding European financial markets is over has provided lawyers with a degree of cautious optimism in 2013.
"Certainly the back-end of the year demonstrated some promise for this year," said Sparks, noting that for capital markets work November and December felt like "business as usual". "There was a significant amount of activity for rights issues and placements in the absence of IPOs," he said.
The Bloomberg M&A analysis for 2012 also showed that, in the Asia-Pacific region, there was a 38 per cent increase in activity in Q4 2012 as compared to Q4 2011.
For an in-depth feature on what M&A lawyers did in 2012 and what they hope to be doing in 2013, see Lawyers Weekly 613 on Friday 8 February.