Legal hurdles ahead for Assange political bid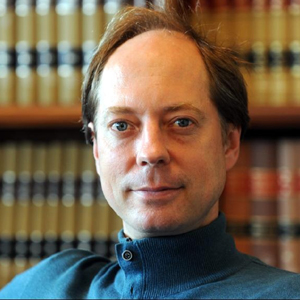 An academic and former advisor to Julian Assange's legal team has claimed the WikiLeaks founder will face significant eligibility and constitutional hurdles in his bid for an upper-house seat.
WikiLeaks last week (30 January) confirmed that Assange would "run on a WikiLeaks party ticket" after Prime Minister Julia Gillard called an election for 14 September.
Graeme Orr (pictured), a professor who specialises in the law of politics at the University of Queensland, told Lawyers Weekly that he was approached by Assange's lawyers last year to provide advice on a potential Senate bid by the controversial activist.
Orr claimed Assange's first hurdle is being eligible to stand, which, under the Commonwealth Electoral Act, requires candidates to be registered to vote or to to be "qualified to become such an elector". "It is public knowledge that [Assange] is not on the electoral roll," said Orr.
Despite WikiLeaks' announcement that Assange will register as an overseas voter, Orr pointed out that this option is only available to citizens who have been living abroad for less than three years. Lawyers Weekly understands that Assange has been living abroad for nearly six years.
Assuming Assange finds a way to qualify (e.g. if the electoral commission doesn't conduct a background check), he may still be disqualified from running for parliament under s44 of the Constitution if it is determined that he is under the "acknowledgement of allegiance, obedience or adherence to a foreign power".
Assange's decision to seek political asylum from the Ecuadorian government could demonstrate an allegiance to a foreign power, explained Orr.
"There is a very strong argument that a man who runs into the arms of another country saying the Australian Government is not protecting him has demonstrated an allegiance to the other country," he said.
Assange has been holed up in Ecuador's London embassy since June 2012 in a bid to avoid extradition to Sweden, where he faces questioning over rape allegations.
A final hurdle, should he overcome the others and win a Senate seat, is his inability to be sworn in. WikiLeaks has claimed that if Assange is unable to take his place in the Senate it would be filled by a running mate, but Orr said that Assange can't resign a seat he hasn't officially taken.
"It is impossible to take the seat unless he's a free man," he added.
While Orr thinks it is unlikely Assange will succeed in his political bid, Paddy Power has given him four-to-one odds to win.
The Irish bookmaker, which is known for offering controversial betting markets like the 16-1 bet that US President Barack Obama "would not finish" his first term, which was widely interpreted as his odds of assassination, has opened a book on the WikiLeaks founder's bid for a parliamentary seat.