G+T partner kicking down barriers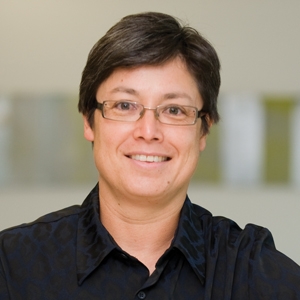 A Gilbert + Tobin partner, who could soon become Australia's most powerful sports administrator, believes the implementation of family-friendly work practices remains an enormous issue for the legal profession in this country.
Moya Dodd (pictured), a media specialist in G+T's competition & regulation group, who is bidding to become Australia's first member of the FIFA Executive Committee, has called on firms to employ more flexible work arrangements for lawyers.
On 31 May, Dodd will travel to the FIFA Congress in Mauritius as the Asian Football Confederation's (AFC) candidate for the newly-created post of women's representative on the international governing body for football.
If elected, Dodd, who is vice-president of the AFC, will become the first woman in FIFA history to take a seat at its top table.
Dodd, who joined G+T in 2007 following a varied career, which included a stint at King & Wood Mallesons, explained to Lawyers Weekly that her bid to join FIFA's top brass has only been made possible by G+T's female-friendly, flexible attitude to work arrangements.
"It's no accident that I chose to join the firm with the highest level of female partners," said Dodd, referencing G+T's female partner ratio, which has nudged 40 per cent over the last few years, placing it as the leading large firm with regard to the promotion of women.
"I am a part-time partner, working four days a week, which allows me to combine my football commitments with my family commitments," she said.
With two children in primary school, Dodd added that the flexibility allows her to fulfil family and football roles that wouldn't be possible if she was working full-time.
"Family-friendly work practices is an enormous issue for the legal profession. Yes, it does take some effort to make it happen, but you'll keep staff and you'll keep your top performers at the firm if you do make that effort," said Dodd, who played for the Australian women's national team during the late 1980s and early 1990s. 
She added that it's quite unique among law firms to offer such strong encouragement for people to be engaged, and stay engaged, in pursuits outside the law.
"Lawyers now have the tools to work flexibly: remote access, smartphones and video-conferencing. There's an enormous opportunity for people in all situations to work efficiently in this way.
"I think it's an ongoing challenge and I think Australian law firms could be doing a lot better … those who do push themselves will do better."
As vice-president of the AFC, Dodd was involved in the overturing of the ban on the hijab for women players in FIFA tournaments, working alongside FIFA's vice-president, Prince Ali of Jordan, in that process.
If elected to the FIFA executive in May, Dodd aims to promote increased accessibility and participation of women in the game, particularly in parts of the world where cultural barriers make access difficult for women.
"One day I would like to see it so every little girl kicking a ball on the street has the pathway to a professional career in football," said Dodd.