New president outlines aims for Society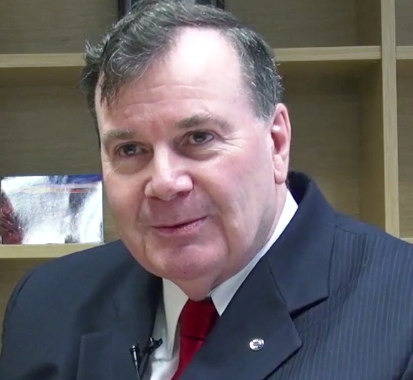 Showing the public that lawyers are human and have empathy is one of many aims the new president of the Law Society of NSW hopes to achieve in 2013.
LISTEN to John Dobson's speech at the 2013 Opening of Law Term Dinner below.

In his speech at the Opening of Law Term Dinner last Wednesday night (30 January), John Dobson said the society would work harder to inform the public of the consequences of changes in the law.
Many law firms and individual lawyers already provide information and analysis on new laws online, but Dobson said that, when it comes from a private firm, it looks like they're looking for business.
"I'm looking more at the society doing it and it's not to take the form of an advertisement … it's genuine advice," he said, adding that society staff would prepare articles and look to get them published.
"[The issue of] governments passing legislation overnight, without any recourse, needs to be addressed … all lawyers will face these issues with [the public] side by side," Dobson told guests at State Parliament House.
In this election year, Dobson said support from lawyers will help the public to lobby their local politicians more effectively and to make educated decisions about changes in the law.
"Let's face it, if the public becomes aware of the consequences of the changes in the law then they will be a force to be reckoned with; they will fight for their rights," he said.
Asian connection
Dobson revealed that the society is working closely on a formal relationship with LawAsia, a consortium of the peak legal bodies from 25 countries in the Asia-Pacific region.
The Queensland Law Society has traditionally hosted delegates from LawAsia.
The society will host LawAsia delegates at its Sydney premises this year and deliver management, corporate resources and knowledge to LawAsia.
"Such an opportunity would allow the Law Society to contribute directly to LawAsia's efforts in advancing the administration of justice, rule of law and human rights, and the capacity to strengthen the profession in the region," said Dobson, adding that the society will aim to focus on issues raised in the Federal Government's Asian Century White Paper, which was released in October last year.
The arrangement will also open up networking opportunities and a chance for large firms to connect across borders.
"As a sole practitioner from the suburbs I probably never knew about networking for years but it works very well and all of a sudden you can understand the culture and what goes on," said Dobson.
"This can only enhance our reputation internationally and promote our members."
The Law Society will make more details on its arrangement with LawAsia available to the public in the coming weeks.
A savvier profession
Getting senior practitioners up to speed with new technology is also a priority for Dobson, with plans to expand the mentoring program that is run jointly with NSW Young Lawyers.
For those lawyers whose businesses may have faltered, Dobson said the society would promote the outsourcing of work by local lawyers.
"Outsourcing can be done internally, in Australia, and that hasn't been really tested. I think some firms are looking at it," he said, adding that things like research and preparing discovery electronically could be outsourced locally and charged at a discounted rate.
The Law Society of NSW also remains committed to launching the National Profession Reform by July this year, said Dobson, despite Queensland, Tasmania and WA not being fully on board.
"Victoria and NSW are looking at pressing ahead and probably the ACT; it's at least 73 per cent of the profession. Once that moves ahead, the other states will look at the advantages that come from it and I'm sure will then join," he said.
Dobson will continue the work of past-president Stuart Westgarth and immediate past-president Justin Dowd by building on programs they initiated in the areas of thought leadership; the advancement of women in the profession; access to justice; rule of law, and reconciliation action.