ACCC has track record to take on Visa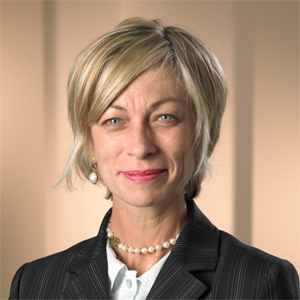 The odds are in the Australian competition watchdog's favour to win either the abuse of power or exclusive dealing case against Visa, a competition expert has claimed.
The Australian Competition and Consumer Commission (ACCC) lodged an abuse of market power suit against Visa in the Federal Court last week (4 February). The claim alleges that Visa attempted to prevent the expansion of dynamic currency conversion (DCC) services by banning their use at ATMs that accept Visa cards. In addition, the regulator has claimed Visa engaged in exclusive dealing by giving Australian banks access to its payment network on the condition that they didn't acquire rival DCC services.
Visa has a tough legal battle ahead, according to Sharon Henrick (pictured), head of King & Wood Mallesons' competition law and regulatory group.
"The ACCC has brought cases involving both provisions of Australia's competition law regime and succeeded," she told Lawyers Weekly. "[The regulator] has a track record of success in these types of cases."
Henrick points to the Full Federal Court decision in the Baxter Healthcare case in 2008, which found the medical products company took advantage of its market power when it entered long-term contracts with state health-purchasing authorities.
In a similar case, Universal Music was initially found to have  breached abuse of power provisions under Section 46 of the Trade Practices Act 1974 (now the Consumer and Competition Act 2010) when it threatened to withdraw trading benefits from retailers who stocked parallel imported CDs. Even though the decision was later overturned by the Full Federal Court, the exclusive dealing charge was upheld.
The courts have, at times, struggled to determine a breach of Section 46 of the Act. A recent contested case involving Cement Australia is still awaiting decision, despite its completion 20 months ago and 12 weeks of debate.
Even if the ACCC can't prove Visa abused market power, Henrick believes it is very likely Visa will be reprimanded for exclusive dealing, as long as the watchdog can back its claims.
"It is possible that the ACCC will prove one and not the other [charge]," she said. "It's the kind of case that could go all the way to the High Court."
Henrick added that in the case of an ACCC win, a class action for civil damages brought by aggrieved Australian consumers and businesses could follow.