Thomsons banks on tough new partner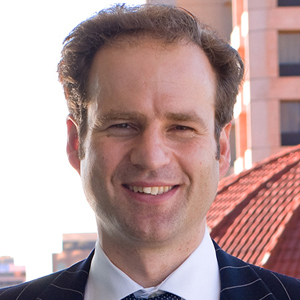 Thomsons Lawyers has welcomed to the firm the tough and aggressive reputation of former Finlaysons banking and finance heavyweight Michael Barrett.
Barrett is well regarded in litigious banking and finance circles in Adelaide and acts for many of the major banks and large insolvency practices.
He headed up Finlaysons banking and finance team and was a core equity partner at the firm for more than a decade before his defection to rival Adelaide firm, Thomsons, earlier this month.
He is known for being an extremely tough and aggressive litigator, according to Finlaysons partner David Martin.
Another source told Lawyers Weekly that, within Finlaysons, Barrett also has a reputation for being difficult to work for.
"He's a tough, difficult partner that turns over a lot of staff and I suspect - I've heard  - it suggested that, while the firm might miss him financially, on a personal level they're not going to be too concerned about [him leaving]," the source said.
Lawyers Weekly made several attempts to contact Michael Barrett but he was overseas and unavailable for comment at the time of publication.
Martin made no comment when it was suggested that Barrett is hard to work for except to say that he "most certainly has his own style. He has a reputation for being a strong and aggressive litigator; that's his personality and it's one of the things his clients actually like about him".
Thomsons' chief executive partner, Adrian Tembel (pictured), said Barrett's transition to Thomsons would be smooth and uncontroversial.
"All our lateral hires are subjected to detailed testing with 10 to 15 industry and rival contacts," he said, adding that Barrett's test results were excellent and consistent with what he expected given Barrett's practice focus and skill set. 
"He's a very competitive person and where the competition's hot and it's tough, of course, rivals might have a particular view of him."
"We're on two 'big four' panels and Michael's got a history with both of those providers so he'll provide some depth and there's a number of other relationships that exist with the firm that he will probably help supplement and strengthen."
Finlaysons would be naïve to think that some clients and files weren't going to follow Barrett, said Martin.
"We're hoping it's not going to be a huge loss to us financially," he said, adding that he is confident any leakage of clients will be kept to a minimum by the efforts of key banking and finance partners Andrew Kedzior and James Jarvis.
"It's Finlaysons and our team that's on the [bank] panels; it's not Michael Barrett."
New horizons
Barrett resigned from Finlaysons citing the potential for more opportunities in the Thomsons network along the eastern seaboard.
Thomsons has offices in Sydney, Melbourne and Brisbane, as well as Adelaide.
Tembel said his strategy to build national banking and insolvency capability had seen Thomsons go from being on no bank panels to two out of four of the major bank panels, and then two out of four of the secondary banks.
"It's been good progress and that's multi-office success. Michael will enjoy being in a 60-plus member partnership that is principally east-coast based. Our pace and style will bring out the best of him," he said.  
Tembel said the firm planned to leverage off Barrett's strength in the Adelaide market, as well as his contacts in Victoria.
 "We have a pessimistic view of the South Australian economy over the next 12 to 24 months. Economically this state has significant challenges over the next 12 to 24 months so we're reasonably bearish about this market so we felt that we were a touch underweight in insolvency and restructuring work and so Michael Barrett made a lot of sense for us," he said.