Lawyers divided on bullying rules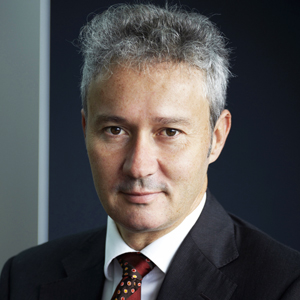 Two employment practice heads have expressed conflicting views on the Federal Government's decision to allow workers to take bullying complaints to the Fair Work Commission.
Workplace Relations Minister Bill Shorten announced on Tuesday (12 February) the Government's response to a parliamentary inquiry into workplace bullying, which included proposed amendments to the Fair Work Act that would allow workers to have their complaints heard by the Fair Work Commission.
Josh Bornstein (pictured), principal of Maurice Blackburn's employment & industrial law practice, welcomed the move by the Government, claiming it was the most important recommendation to come out of last year's inquiry.
Bornstein, who has represented a range of employees from executives to wharfies, told Lawyers Weekly that the obvious benefit is that bullying complaints would be dealt with more swiftly and cheaply at a federal level, rather than through the courts.
"It will be a quicker and more accessible route for individuals," he said.
Joydeep Hor, managing principal of People + Culture Strategies, argued, however, that the Fair Work Commission is an inappropriate venue for bullying complaints.
"The body that has its genesis in industrial relations matters, the making of enterprise agreements and unfair dismissal claims, should not be dealing with matters that would be better addressed in the human rights context," he said.
He also criticised the Labor Party reforms as being a ploy to win popularity in the lead up to the federal election.
The employment law veterans also disagreed on whether the new laws would mean more work for lawyers. Hor, who advises employers, admitted the changes would be "great for business, no question", while Bornstein played down any benefit to the legal community.
"Lawyers won't necessarily be required to be involved. Some [parties] may want lawyers, unions or other representatives instead," Bornstein said.
Time wasting
Hor also argued that the Government's proposal could see a rise in vexatious claims. Bornstein, on the other hand, claimed that a series of safeguards, which include a national definition of workplace bullying and exemptions for certain employer behaviour, would minimise vexatious litigation.
The new definition of bullying outlined in the proposed amendment to the Fair Work Act is: "Bullying, harassment or victimisation means repeated unreasonable behaviour directed towards a worker or a group of workers that creates a risk to health and safety."
The legislation will also recognise that the term bullying does not include performance management conducted in a reasonable manner.
Bornstein claimed that the new laws will help stamp out bullying and, ultimately, improve workplace productivity. In 2010, the Productivity Commission reported that workplace bullying cost the economy more than $6 billion every year.
However, Hor argued that the approach is unlikely to have any impact on the incidence of bullying in the workplace, pointing to the proliferation of sexual harassment complaints despite the introduction of the Sex Discrimination Act to back his claim.
"It's hard to see anything but the same thing happening for bullying," he said.