No draconian cuts in Darwin's DLA evolution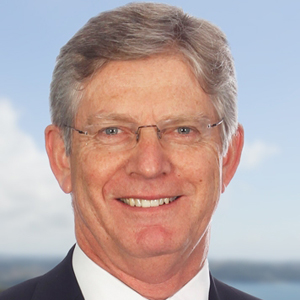 The reshuffle of DLA Piper's international management is not expected to result in a dramatic shrinking of its workforce in Australia, according to the new managing partner of operations here.
DLA UK head Andrew Darwin, who will relocate to Sydney next month to take over the reins from Tony Holland (pictured) as Australia managing partner, has moved to allay fears that the firm's local arm is struggling and that he's been parachuted in to lead a restructure of it.  
The assurance comes after Holland, who has filled the managing partner role since the integration with DLA Phillips Fox in 2011,confirmed to Lawyers Weeklythat the firm has madesome redundancies, "but not on a large scale", as it deals with under-performing areas.
Holland was not willing to divulge the exact numbers of redundancies in Australia or the practice groups in which they took place.  
Darwin said the change in leadership is part of DLA's significant shift toward the Asia-Pacific region, which now accounts for 25 per cent of the firm's international business outside of the US.
"Fundamentally, I'm here in Australia to help develop the practice. I'm not here to shrink it or restructure it," he told Lawyers Weekly.
"I'm not coming here with any fixed plan or preconception about what we should and shouldn't do, or about the current levels of staff and where we should go with that.
"We've got a really big part of our business in Asia-Pacific now and it's an important component for our future, so we need to make sure we get it right.
"What I've got a very clear view of is, and it's the same approach we've had in the UK, is that we set ourselves clear targets as to what we do over the next two to three years," added Darwin.
Local lawyers at DLA will be hoping that the "the same approach" as the UK does not include the restructuring that took place there late last year.
In December, the firm announced that it was entering a redundancy consultation affecting 251 staff in the UK.
Although it was Darwin's responsibility to role out those redundancies, he confirmed that he has not been relocated to Australia as the hatchet man for the firm. 
When asked about whether his plans to develop the firm here involved growing practice groups or tapping people on the shoulder, Darwin said: "It depends on opportunities and where the market goes, and whether we can actually be successful at our recruitment initiatives."
Practice is perfect
Holland said that he was very comfortable with stepping aside as Australian managing partner and moving into a more client-facing role as head of the firm's banking and finance group here.
"My interest has always been on the client side. I've already been doing deals in practice, back in the frontline, getting my hands dirty. I'd have a lot of connections with clients in the markets here and it has been good re-establishing links with them."
A major component of Darwin's two-year remit in Australia will be to root out a successor for the managing partner seat, while also leading the firm's recruitment here.
"The firm is built on organic growth, integration and lateral hiring. The plan in Australia is to do the same. We've done the integration, now it's a combination of building our existing teams and also selectively laterally hiring. It is something I will take the lead on.
"We perceive there are some good opportunities here, but like in all markets, you have to very selective with what you do."
Darwin and Holland confirmed the firm will look to grow its relatively underweight corporate and finance practice groups, particularly in Sydney, while the Perth office will also be a major focus.
When asked about plans to compete with the like of Allen & Overy, Clifford Chance and Herbert Smith Freehills in the Australian market, Darwin said DLA's global platform, especially it significant presence in the US market, gives it a significant advantage over its rivals.
The firm recently announced that its global revenue for 2012 was £1.55 billion ($2.37 billion), while it increased its revenue in 2012 by 8.4 per cent, with revenue per lawyer rising by less than one per cent to $US605,000.