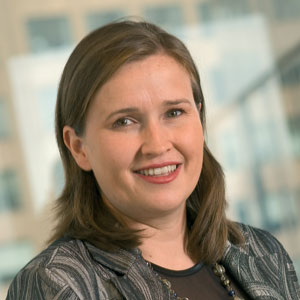 The Federal Government's proposed changes to workplace laws will not radically impact flexible work arrangements at law firms, an employment expert has said.
Last week, Prime Minister Julia Gillard said workplace reform for working parents would be part of a second round of changes to the Fair Work system in response to the Fair Work Review conducted last year.
The Government wants to increase the number of employees who can ask for flexible working arrangements to include parents of all school-aged children, workers with a disability, anyone who is experiencing domestic violence, or those who have care responsibilities.
Kate Jenkins (pictured), who heads Freehills' national equal opportunity and diversity practice, told Lawyers Weekly that the proposed changes will simply extend existing rights and mean the Fair Work Act is a fairer reflection of the discrimination laws already in place.
"The decision to make the changes now just really means the Fair Work Act reflects more what the discrimination laws already allow … the announcement is a change to the Act but it doesn't radically change the position," said Jenkins, who added that it's the natural consequence of last year's review.
"It's to be expected the Government will make announcements; they performed the review and now they've to implement it," she said.
Another proposed change would see mothers who return to work after maternity leave being able to request a move to part-time work.
"The introduction of flexible work requirements has raised the profile of the ability for people to request more flexible work. It has made a big difference," said Jenkins.
The Act is probably fair in trying to find the balance between encouraging the right to request to work in this way against the needs of the business, she added.  
This latest move by the Government has been seen in some quarters as an attempt to dig out the Opposition's industrial relations policy.
Jenkins believes that with the federal election on the horizon, everything that happens between now and September will be viewed in a political context.
"Workplace relations is usually high on the political agenda and we know from previous elections that it does play a big part," she said.
"I'm not convinced that the flexible work provision is a particularly contentious one between the parties."
Jenkins added that the Opposition hasn't been incredibly critical of the flexible work provisions in the Act.
"Without knowing what their policy is on flexible work, my speculation is that the Coalition [if voted in] wouldn't make significant changes," she said.