Firms' efforts to tackle depression 'genuine'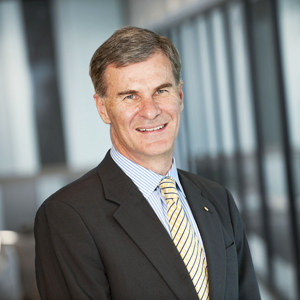 A senior partner at Herbert Smith Freehills has come to the defence of law firms after a young lawyer slammed firm mental health programs as "nothing more than a joke".
Peter Butler (pictured), who is also a director of the Tristan Jepson Memorial Foundation (TJMF), told Lawyers Weekly that he was moved and disturbed by the story of a young lawyer who battled with depression and was subsequently hospitalised after failing to receive support from the legal profession. The lawyer, who asked to remain anonymous, slammed his firm's postcard campaign, which suggested staff 'go for a swim in the ocean' or 'go home and cook a meal with your family', as "marketing puff".
Butler said he does not share the author's view that firms are taking a cynical approach to the problem of depression.
"It's wrong to be too hard on the firms ... as there is a genuine desire to try and ameliorate this problem with high rates of depression and suicidality," he said. "Are we there yet? No, but huge efforts are being made to do better in this space."
Butler highlighted [email protected], a collaboration of Allens, Ashurst, Clayton Utz, Herbert Smith Freehills, King & Wood Mallesons and The College of Law, to raise awareness of the causes and impact of stress, depression and anxiety across the legal profession. He said that a number of other firms have expressed interest in the initiative.
"Firms are working collectively ... there is no competitive advantage in this space and firms want to share everything [they're] doing," he said. "If we approach depression as a collective issue we're much more likely to get traction and move forward in the right way."
Butler does, however, support the author's appeal for prompt responses by support services.
"Any helpline needs to be answered promptly – or someone must return calls very quickly – and it needs to be staffed by appropriately qualified, experienced people. If it can't do that, it's not doing what it needs to do," Butler said.
He admitted that Herbert Smith Freehills' 24-hour helpline, which is manned by professional counsellors, is attracting a high volume of calls. The firm also runs workshops on how to cope with stress in the workplace and provides self-help resources on its intranet.
But, he added, most large firms have similar support services in place.
Cultural problem
Marie Jepson, founder of the TJMF, claimed these positive efforts are having little impact on workplace culture, which has been blamed for the high rate of depression in the legal profession.
"The fundamental challenge that remains is the need for real change in the workplace culture," she said. "A supportive work environment reduces the onset, impact and duration of mental disorders [and] only management's genuine, active commitment to implementing changes ... will alter the existing culture within their firm."
Jepson said she was "incredibly saddened and frustrated" by the young lawyer's story, which, she added, is "far from an isolated experience".
The TJMF, which was founded in honour of Jepson's son, Tristan, a young lawyer who committed suicide in 2004 after suffering from clinical depression, is currently investigating the triggers of depression in the legal profession. Butler points to long hours and prolonged under-engagement as two major risk factors.
Another is pessimism, he continued, a common trait among successful lawyers, but one which also heightens susceptibility to mental illness.
"When a client says 'what do you think of my agreement?', they don't want you to say good things about it, they want you to find the flaws. People who are good at that make good lawyers. But take that skill of seeing the flaws into the rest of your life and that's going to be a factor that leads you to depression," he said.