How to... give women rights in a law firm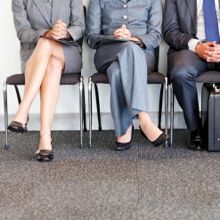 Equal rights for women in law firms is often an unwanted complexity for the powers within, a distraction from other "imperatives". Neil Cockroft at King & Wood Mallesons explains how to change that.
Equal rights for women in law firms is often an unwanted complexity for the powers within, a distraction from other "imperatives". Neil Cockroft at King & Wood Mallesons explains how to change that.

The first step is to understand why women don't always get a fair chance in law firms (at least not at all career stages).  That's the easy part. The next steps involve articulating why it matters and then identifying what to do about it. The final and most challenging step is to make it happen – and bring others with you.

Decades of organisational experience have surfaced a few key barriers common to most organisations. However, in the logical, analytical and data-rational workplace environment of a law firm, there is a need for specific metrics, supported by qualitative data (e.g. from engagement surveys and exit interviews), which demonstrate that the problem exists irrefutably within a firm. Presenting a clear picture to leaders of the reality faced by women is a powerful lever – and a basis from which to then measure, and regularly report, progress.

The business case for gender diversity and inclusion should be a given, but it often isn't – particularly amongst mid-level partners and managers. To many, it's an unwanted complexity which distracts from other imperatives: client service, financial targets, even people management. Until they see how diversity can improve performance – their own, their team's and their firm's – reluctant compliance, rather than personal enthusiasm, will likely result. 

 
The business case rests on the attraction and retention of female talent (which is in greater supply than male talent in law, but is frequently excluded), the innovation that results from combining male and female cognitive processes, the enhanced ability to anticipate and respond to client needs and build relationships, and the improved performance and engagement that results from leveraging everyone's contribution constructively.

Arguably, the most insidious barrier to a fair chance for women in law is unconscious bias, which is responsible for the lack of gender balance at leadership levels in law. Everyone has unconscious biases. The problem is that most leaders (and partners) in law firms are men – who recruit, identify, develop and promote talent in their own (male) image. It's a self-perpetuating, negative spiral, and people aren't even aware of it until they are helped to see otherwise. There are now tools and resources that can identify biases for individuals and teams, and help them make more equitable decisions through greater self-awareness.

Workplace flexibility is a far more tangible barrier, one which law firms struggle with more than most other organisations, and is a particular issue for mid-career female lawyers with family responsibilities. The most flexible organisations have a flexibility culture – requiring different attitudes and capabilities to the ones that lawyers tend to have. 

 
Law firms are risk and change averse, so embedding new ways of working is difficult. The required mindset measures performance in terms of outputs and results, not the (visible) input of time.  Work needs to be structured differently – for whole teams - and jobs redesigned.  Finally, technology needs to be exploited and contemporary practices such as remote working and virtual teaming embraced, to enable flexibility to flourish as a normal way of doing business.

Whilst a billable hours paradigm limits flexibility, associated cultural norms around presenteeism and face-time are as much the problem and have to be challenged. One way is to conduct flexibility pilots in a receptive area of a firm.  With support and coaching, partners can experience the benefits of flexibility, whilst myths around complexities and risks are progressively dispelled. A successful pilot often breeds interest, even envy, in other teams, who them embrace flexibility themselves. 

 
Finally, ensuring women get a fair chance depends on authentic and visible (male) leadership. Role-modelling appropriate behaviours, challenging inappropriate ones, mentoring female lawyers, holding all partners accountable for measurable progress, then incentivising, recognising and rewarding success are all elements of the holistic approach needed. 
Neil Cockroft is the head of diversity and culture at King & Wood Mallesons.