How to... avoid partnership churn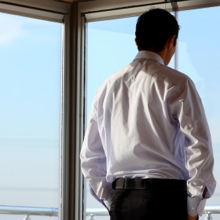 Ball and chains aside, how can a law firm avoid losing its partners to rival firms? Lisa Gazis at Mahlab Recruitment explains.
Ball and chains aside, how can a firm avoid losing its partners to rival firms? Lisa Gazis at Mahlab Recruitment explains.
It is said that most employees don't leave a company – they leave the manager.  So what do valued, well regarded partners leave?  They leave the firm's management team.  When a partner's relation with his or her firm management team has broken down they are left feeling alienated and undervalued.   
Partner churn is a significant issue, now more than ever, as partner mobility is increasing.  When valued partners leave a firm it is damaging to all involved. It can impact firm reputation and strategic direction, revenue, client profile, and employee morale.  It is a major business disruption.   In addition, remaining partners are left to wonder what is the firm failing to provide that can be found elsewhere. So how do you keep your valued partners?
Managing 'partner churn' involves understanding what partners want from the firm.  While needs can be divergent, common themes include strong management and leadership, supportive culture, control and autonomy over their practice, access to equity and remuneration, career development and work life balance.  Quite similar to their employed solicitors needs.
Firms need to have in place not just clear policies to support partners but a proven track record of addressing issues and offering solutions.. But it should not stop there. Management needs to flex when needed; it also needs to be approachable and empathetic. It needs to instil a culture which is inclusive, focused on consultation and participation; to allow all to have a voice and to participate in finding solutions to issues they experience.
Solutions may include giving partners greater control over their practice group or developing individual career plans to advance their practice and skills. This will keep partners engaged and committed.
New lateral hires also need to be supported to ensure successful transitions.  Firms need effective integration strategies to enable the new partners to settle in and feel a genuine part of the firm.  It is a major pitfall to focus simply on the new partner and their practice hitting the ground running. 
All partners should be able to work with business development and marketing professionals as well as with firm management to develop and support business plans and strategies targeted at developing their practice. By engaging people across business groups and practice teams partners are empowered and gains can be made across the firm.
Finally, fair compensation recognising contribution cannot be underestimated.  Whilst compensation is not always the key or sole factor in why partners move it is an important consideration.  Compensation systems should be fair, transparent, easily understood and should contain mechanisms to appropriately reward key partners delivering growth to the firm.
Firms with the best retention rates have good, strong management and leadership which is supportive and flexible  an inclusive consultative culture, hard working partners, a stable of prestigious clients that provide quality work, training and development opportunities and fair compensation.  By achieving this firm management can reduce partner attrition and work more effectively towards growth and greater prosperity.