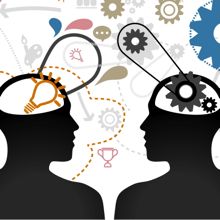 There's a better way to inspire and motive your lawyers than a once-a-year performance appraisals. John Chisholm and Jessica Hadley explain how to move on.
There's a better way to inspire and motive your lawyers than once-a-year performance appraisals.  John Chisholm and Jessica Hadley at John Chisholm Consulting explain how to move on
According to the late Peter Drucker, performance appraisals were developed by clinical and abnormal psychologists as a process for diagnosing weaknesses in patients.
Whilst annual performance appraisals generally include positive feedback, they are primarily used  for the same purpose - to 'diagnose' weaknesses. Filling in pages of questions, ticking some boxes and then meeting once a year with a designated 'appraiser' is hardly an effective model, either in theory or practice, to motivate and inspire those that work in the professions- knowledge workers.
Notwithstanding the development of some sophisticated and well intentioned annual performance appraisal systems which have become the accepted norm in most firms, the value and usefulness of the process itself is increasingly being questioned and is being replaced by other more effective models that better align to a firms culture and goals.
Measuring someone once per year on performance that might be many months old, more often than not amounts to what Dan Pink calls "the West's form of Kabuki theatre - highly stylized rituals in which people recite their rehearsed lines and hope the experience ends quickly".  Outside distractions such as the sources of any criticism, office politics and point scoring to support annual payrises, bonuses & promotions (all of which have nothing to do with the appraisal process) may also tend to override any real focus on improving someone's performance.
More and more organisations are moving away from the formal annual performance appraisal which seek to measure someone on standard, easy to objectively identify areas (like billable hours or time in the office) to models that are much more informal, regular and involve a variety of pre-agreed indicators, goals and objectives. Rather than rely on Key Performance Indicators that focus on the past, innovative firms focus on Key Predictive Indicators that focus on the future.
Renowned management guru and author Gary Hamel is one such opponent of formal annual appraisals, highlighting that not only are they wasting our time, they are contributing to organisations being less human than the people that are in them.
Hamel cites a more 'human' alternative to performance appraisals used by Australian IT company, Atlassian. The model replaces appraisals with one on one regular meetings, guided coaching which focuses on strengths and honest peer feedback and rewards. This type of model is also consistent with Cali Ressler & Jody Thompson's ROWE (Results Only Work Environment) concept, where the only thing that matters is that the work you agree to do gets done.  Their best selling book "Why work sucks and how to fix it" explains the various aspects of ROWE and the story of how they implemented it at Best Buy, has lead to the concept gaining traction internationally across all kinds of organisations.
Ron Baker, author of Measure What Matters to Customers, and other commentators increasingly suggest firms should be measuring aspects that can make a difference to a firm's future. Things like client feedback, contribution of ideas and quality of knowledge shared (not just accumulating required CPD points), use of others knowledge, willingness to delegate, and pride in work, clients & team are some examples.
These of course are not always easy to measure, and they also require someone to make a judgement- judgements that are informed, fair and made by someone whose opinions are trusted and respected...but judgements all the same. Although these areas of performance aren't easy to objectively measure and don't appear on any firms financial reports, they are the type of things that provide an accurate prediction of a firms future performance.
Usually we stop using something when we realise it is doing more harm than good, or that there is a far better way to do it. Surely it's time to get out of the 'feedback desert' our traditional appraisal ritual seems to create and use more effective ways of motivating and inspiring our people.