Freehills preens itself for overseas suitor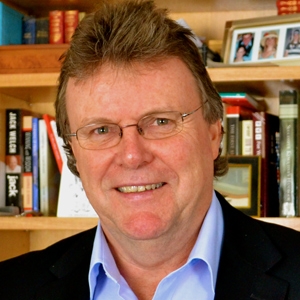 While the news that Freehills is in merger talks with Herbert Smith comes as no surprise, former law firm chief executive and consultant John Chisholm has said Freehills is "looking pretty good" to overseas firms.
iv>"Freehills has probably spent the last 12 to 18 months preening themselves. In football parlance, they've put in a big pre-season. They've put on weight and buffed up," said Chisholm, noting the "working relationship" Freehills has always had with Herbert Smith.
"For the last five or six years, Herbert Smith has really expanded in the Middle East, Europe, China, Asia and South-East Asia, so Australia and India is the next logical expansion, I would have thought."
Given the rapidly changing nature of the global legal landscape, Chisholm said the proposed match-up between Freehills and the UK's Herbert Smith is not surprising, given "who's around and what's left on the global drawing board".
With just one office outside Australia, in Singapore, Chisholm said merging with an international firm like Herbert Smith would be the easier option for Freehills, compared to opening up new offices under the Freehills banner or taking over smaller firms.
"If you've already got a good firm that's out there looking and expanding, presuming it's what Freehills wants to do, then I think [the merger] makes some sense," said Chisholm.
"I think it says something about both the strengths of the Australian market, but also the limitations. It's only a small market, in the scheme of things, but a very strong market. Whether you're a Mallesons or Freehills – or any of those firms – what do you do if you want to keep expanding? It's difficult consolidating within a small market."
Pointing out that Herbert Smith has grown organically thus far, having never completed a merger of any size to enter a new market, George Beaton of Beaton Research & Consultancy questioned the firm's apparent decision to merge with Freehills.
"The London silver circle firm has 19 offices in 14 countries, all opened by Herbert Smith and not by merger, as far as we are able to analyse," Beaton said in a blog post this month.
"One the face of it, why would the hitherto seemingly M&A-averse Herbert Smith engage in such a merger? Look at the facts: Herbert Smith has 267 partners and [approximately] $750 million in revenue in 2011, whereas Freehills has 192 partners and [approximately] $500m income. This would be the first overseas merger for both firms – and a merger of equals in many respects. Conventional wisdom makes it very risky."