Branson retires as head of Commission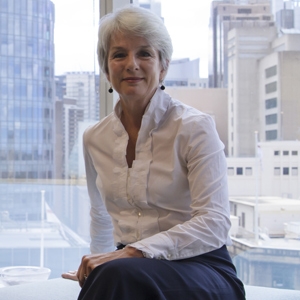 The president of the Australian Human Rights Commission, Catherine Branson QC, has announced she will be stepping down from the position at the end of July 2012.
Branson took up the role in October 2008 and was expected to serve a five-year term. She said she wishes to spend more time with her family.
Federal Attorney-General Nicola Roxon thanked Branson for her service, saying she was a passionate advocate who fought for "the rights of all Australians, particularly those most vulnerable in our society".
"President Branson has led the Commission's increased role in building greater understanding and respect for human rights in our community, a key plank of Australia's Human Rights Framework," she said.
In addition to her role as president, Branson has been the Human Rights Commissioner since July 2009.
"As a committed advocate for strengthening human rights in our region, President Branson has also been instrumental in cementing the Australian Human Rights Commission as a leading National Human Rights Institution in our region and beyond," said Roxon.
Former Federal Attorney-General Robert McClelland also thanked Branson for her service.
"President Branson presided over a period of great collaboration between the Commission and the Government on the development of Australia's Human Rights Framework," he said.
"I thank her for constructive input into a range of key reforms."
Branson began her career in private practice in the 1970s before landing a role in the public sector in 1976. In 1978, Branson began working as a solicitor in the Office of the Crown Solicitor of South Australia. Working with Crown Solicitor Graham Prior QC, Branson's career blossomed and, in 1984, the Attorney-General of South Australia, Chris Sumner, appointed Branson – then only 35 years of age – to the dual positions of Crown Solicitor of South Australia and Secretary of the Attorney-General's Department.
Branson's later career would include an appointment as Queen's Counsel in 1992 and her ascension to the bench of the Federal Court in 1994.
Despite a career with many highlights, Branson felt privileged to work in the human rights field.
"There is great joy in meeting people who, in some way or another, feel that their life is better because of the work of the Commission," she told Lawyers Weekly last year.
"These things give me enormous joy. We hear an awful lot of sad – if not desperate – stories, and mix with a lot of people who are vulnerable, who are marginalised, and who are not having their rights respected. So it's wonderful to have the joy of meeting someone on whose life we have had a positive impact."