Law firms failing on IT plans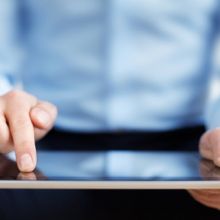 Australian law firms are failing to put strategies in place to manage Tablet computers, despite a majority of lawyers' need for them at work.
A new report by Thomson Reuters has revealed that while 63 per cent of legal and professional services practitioners recognize a compelling need to use tablets in their firms, just 10 per cent of firms have a IT strategy in place to cover their use.

The new study covers how professional services in Australia use mobile devises. It reveals that while lawyers are adopting Tablet computers as status symbols, IT departments are not making plans to deal with the technology.

 
More than 300 senior legal and tax professionals responded to the survey, which shows the most popular mobile devices are Smartphones (95%), Tablet computers such as iPads (67%) and mobile enterprise apps (23%).

Firms acknowledge that up to a quarter of staff use Tablets, and a small proportion of firms claim more than three-quarters of their staff use them.

Firms' inability to plan for the rise in Tablet use is already causing problems, the survey reveals. About 60 per cent of practitioners use their own Tablets in a professional capacity, however more than half (51%) admitted having had technical problems as a result of this; 43% suffer security issues, 51% had network and connectivity issues, 46% internet access problems and 30% experienced issues around integrating with existing IT support infrastructure.

The research also shows that despite their reputation as slow adopters, managing partners and senior managers emerge as the dominant group (61%) with IT and tech staff accounting for just 5% of Tablet users.

 
When asked about the reasons for using a Tablet, 11% claim they use it purely as a status symbol, 14% have one, but never use it, while the majority (62%) say they use Tablets to work on the move, with 23% using them for eBooks.

Rick Ness, chief technology officer at Thomson Reuters Legal, Tax & Accounting ANZ, said he expects Tablet use to rise in professional services. Tehir use, he said, will help replace the need to transport vast quantities of legal texts around from meeting to meeting.
"However, the trend for [bring your own devices], combined with a lack of strategy from an IT perspective could cause some real issues in the future," he said.

"Tablet and mobile device usage will not go away and it's key that the professional services tackle this head on and recognize that a specific strategy is required to manage this. The risks of not doing this are far reaching; not only IT problems, but more importantly frustrated staff, wasted work hours and depressed productivity - exactly the issues technology should be solving."