Sydney firm acquires 37 new lawyers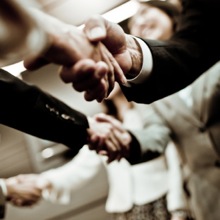 Sydney law firm Curwoods Lawyers has acquired GILD Insurance Litigation, a subsidiary of Suncorp.
The deal sees Curwoods hire partner Francesca Menniti and her team of 37 lawyers to establish Curwoods Lawyers health and government practice group.
Suncorp Commercial Insurance CEO, Anthony Day, said GILD will have a greater opportunity for growth under the banner of Curwoods.
Curwoods Managing Partner, Scott Kennedy, said the firm is looking to bring in quality people to support its plans for progress.
"Our strategic plan focuses on steady growth and expansion to develop the firm's expertise in our core areas of insurance, commercial, dispute resolution, private clients and property," he said.
Menniti bring with her a team including special counsel Timothy Hackett, Karen McMahon, Cathy Hogan, Sarah Henry, Rosslyn Cooke, Lesley Bush and Lynne Organ as well as 30 Lawyers and two Paralegals
"We have been aware of the expertise of GILD for some time who we consider leaders in their field, so when the opportunity arose to take on the business and bolster our firm, our Partners were keen to pursue it," Kennedy said.