It's a lizard's life for Norton Rose grads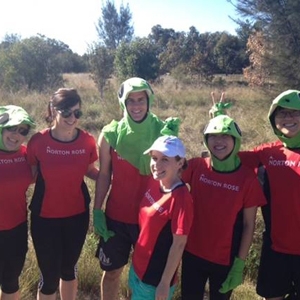 Graduates at the Perth office of Norton Rose hit the road last Friday (5 October) to raise awareness about acquired brain injury and raise money for the Brightwater Care Group's facility in Perth.
The graduates took part in the inaugural Great Lizard Run, a gruelling 70km relay event from Mandurah to Perth.
The runners, who have raised more than $6000 so far, included Mark Boyne, Rachel Page, Lilian Ting, Jonathan Wang, Courtney Furner and Joanna Yoon.
The graduates overcame significant obstacles, including equipment failure, to complete the run, and suffered physical setbacks, with one runner having to withdraw because of heat stroke.
"But what they also had at the end was a real sense of reward," said Jenni Hill, a partner at Norton Rose's Perth office.
"I spoke to a couple of them after the race who said every time they drive down south from Perth to Mandurah they're going to remember they ran a portion of it," added Hill. 
The run was organised after Boyne's brother sustained a serious head injury during a hockey game.
"My brother spent three days in an induced coma and we were told he'd have severe brain damage," said Boyne.
"But he was one of the lucky ones. Unfortunately, the vast majority of people who suffer an acquired brain injury are not so lucky and these are the people that we want to help, through the care of the Brightwater facility."
The facility is a purpose-built, high-care residence for young and middle-aged adults who, through misfortune or misadventure, have acquired a brain injury.
Its rehabilitation service includes a community integration phase and focuses on enabling people to re-enter the world and achieve the best outcomes despite the brain injuries they have acquired.
For anyone wishing to donate to the cause please go to http://greatlizardrun.gofundraise.com.au/