HSF hosts high-flying fundraiser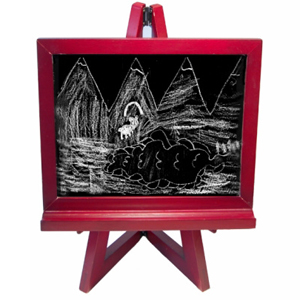 Herbert Smith Freehills will host a photo exhibition organised by University of Sydney law students, which will raise funds for schools in remote areas of Nepal.
The Faces of Nepal exhibition will be held at the firm's offices in Sydney on 26 October. Herbert Smith Freehills is hosting the event on behalf of the School in the Sky Foundation, which was formed by University of Sydney law school students and the Kathmandu School of Law.
An auction of the framed exhibition photos will raise money for the Foundation's current projects, which includes the provision of educational infrastructure for 400 children in the remote village of Melamchi in Nepal.
"We are very pleased to be able to support the foundation in this important cause," said Tony Damian, partner at Herbert Smith Freehills.
"[The Foundation] is helping to improve the quality of life for Nepalese children by building the infrastructure and facilities to ensure they have adequate access to education," he added.
Dr John Pace, former secretary of the United Nations Human Rights Commission, will also attend the auction.
Following the launch event, the exhibition will move to the Sydney University Law School, where it will be on public display from 29 October to 9 November.
In 2011, students from Kathmandu School of Law (Sydney Law School's partner in the Himalayan Field School) visited a school about two hours into the hills from the already remote village of Melamchi. They nicknamed it the 'School in the Sky' to reflect the altitude climbed to get there.
When the students realised that many children make the same arduous journey to attend school every day – and that many go without lunch or trek home for lunch only to be unable to return for afternoon classes – they decided to establish the School in the Sky Foundation.
Dave Marcus, CEO of the School in the Sky Foundation, has invited members of the legal profession to "gaze into the Faces of Nepal" and understand the country's continuing journey to achieve peace and reconciliation.
For more information contact This email address is being protected from spambots. You need JavaScript enabled to view it..