Merged firm hails Canada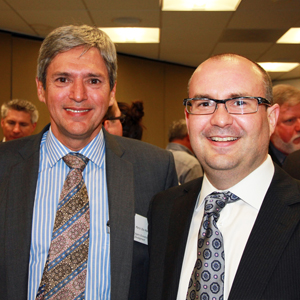 HopgoodGanim hosted a delegation of Canadian business chiefs in Brisbane last night (15 October).
The high-powered delegation from the resource-rich North American country included leading officials from the Canadian oil and gas industry, representatives from Australian oil and gas exploration companies and the consul-general of Canada, Mario Ste-Marie.
"There are natural synergies between Canada and Australia in dynamic and booming resource sectors," said Ste-Marie. "The Albertan oil and gas sector has made advancements in technology and innovation and has positioned itself as a vital supplier of products and services to the global marketplace. Canada is open for business and a reliable global partner of choice for natural resources, trade and investment."
Earlier this month, HopgoodGanim announced it was merging with the Perth-based firm Q Legal in a bid to muscle in on the lucrative Australian energy and resources market.
The merger takes effect in November.
Freehills has the largest Perth office of the established Australian firms. Global heavyweights Squire Sanders, Allen & Overy, Norton Rose, Clifford Chance and DLA Piper also have offices there.
Although Canada is not one of Australia's top-20 merchandise trading partners, the natural resources of both countries has piqued interest on both sides of the Pacific Ocean.
According to the Australian Department of Foreign Affairs and Trade, Canadian investment in Australia was valued at more than $25 billion last year, with most of that centred around the manufacturing and resources sectors.
In Toronto in July, Canada hosted the second Australia-Canada Economic Leadership Forum. The minister for resources, energy and tourism, Martin Ferguson, former prime minister Kevin Rudd, and the Opposition spokesman for communications and broadband, Malcolm Turnbull, participated from Australia.
* This article first appeared in Lawyers Weekly