NSW professor launches unique lawyer well-being survey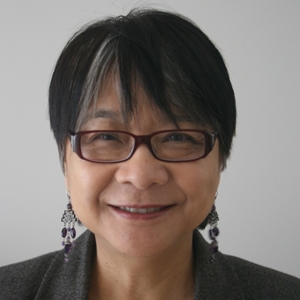 The University of NSW has launched a first-of-its-kind national survey in an attempt to shed new light on how law firm culture contributes to lawyer stress and depression.
The Health and Well-being Survey of Australian Lawyers, which is supported by the Law Council of Australia, will be the first "systematic study" of the legal culture and practice of Australian barristers and solicitors.
"A number of initiatives have been taken in recent years by law schools, professional associations and law firms to raise awareness of mental health issues," said Janet Chan (pictured), project director, who is inviting lawyers to take part in the survey. 
"However, to date there has not been any systematic research into the relationships between legal culture, work stress and the management of health and well-being among lawyers."
Chan added that previous studies have failed to look at the link between stress and depression to certain workplace situations.
"We want to find out how these variables change depending on where people practice," she said, "and whether workplace culture does have an influence on stress or if it's a myth."
The genesis of the project followed a meeting between Chan and Marie and George Jepson, founders of the Tristan Jepson Memorial Foundation, a couple of years ago.
"Initially there wasn't a lot of money to support the project, but after quite a while the Research Council agreed to offer support," said Chan.
The key aims of the survey will be to identify risk factors and causes of work stress in different types of practice and locations, assess the influence of workplace cultures and practises on stress levels, and inform senior management at law firms regarding appropriate policies to deal with stress and depression.
It will provide both quantitative and qualitative information through a mixed-method approach (questionnaires, interviews and documents) that examines the relationships between legal culture, work stress and professional practice.
The survey will collect comparative data on the experiences of lawyers at different stages of their careers.
"This study is important for providing an in-depth understanding of the Australian legal profession, which has been operating in a rapidly-changing social and economic environment," said Chan.
The first component of the project, which involved documentary analysis and 20 semi-structured interviews with key "informants", lawyers knowledgeable about the Australian legal profession and issues of work stress, has already been completed.
Lawyers who want to take part in the survey can do so until the end of November by completing the online questionnaire and/or by taking part in a telephone interview.
For further information on how to participate please visit http://www.law.unsw.edu.au/wellbeing or send an email to This email address is being protected from spambots. You need JavaScript enabled to view it..