Mid tier is top for women partners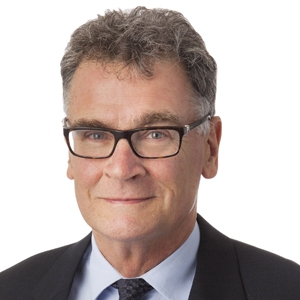 Mid-tier firm Holding Redlich has welcomed the publication of first-of-its-kind comparison data highlighting the gender profile of lawyers across 41 law firms.
The Women Lawyers' Association of New South Wales (WLANSW) launched the data table to assist female lawyers in making decisions about their employment options, and to promote debate about the advancement of women in the profession.
Chris Lovell (pictured), managing partner at Holding Redlich, said the table will prove "a useful resource" for lawyers wanting to know which firms support women in the workplace.
"Although I don't think the data is the only factor lawyers should be taking into account - obviously the quality of work on offer and the quality of the firm being just as important - the fact a firm has a lot of female partners [percentage wise] does tend to indicate it doesn't discriminate in handing out work to female partners," said Lovell.
The WLANSW has said that while it "accepts that the data is not perfect or complete", the table does introduce a starting point for discussion and monitoring of change over the next few years.
It added that firms have been assessed against the average measure of women as a percentage of all partners on the basis of figures collected by the Law Society of New South Wales from 2010 data.
This has meant some of the data in the table is not current, but it still gives an indication in relation to which firms are placing a priority on the advancement of women.
The data revealed that Holding Redlich, which now has 18 female partners out of a total of 57 (31.5 per cent), has fared particularly well in this regard. The firm also now has 11 women as equity partners, up one from 2010.
Lovell added that the firm, as an Employer of Choice for Women, has strong parental leave policies and recently increased its paid parental leave from 16 weeks to 18 weeks.
Holding Redlich also has flexible working practices for male and female parents and a strong elderly-care policy for staff members that require time off or more flexible work arrangements to care for their parents.
The WLANSW data showed that only G+T, TressCox and Lander & Rogers finished with a better percentage of female partners.
Interestingly, none of Australia's 'big six' firms make it into the table's top six  for percentage of female partners, with Middletons faring  worst at just 17 per cent, less than half of G+T's 36.3 per cent.
The data has been broken down into the percentage of women as partners (both total and equity), the level of paid leave offered by firms, and whether the firms are Employers of Choice as recognised by the Equal Opportunity of Women in the Workforce Agency.
Holding Redlich moved into the heart of the commercial legal district in Melbourne in June, where it has continued to pursue an aggressive growth strategy, targeting partners from top-tier firms, as it seeks to muscle in on the lucrative M&A and banking and finance sector.