Narrow focus restricting flexibility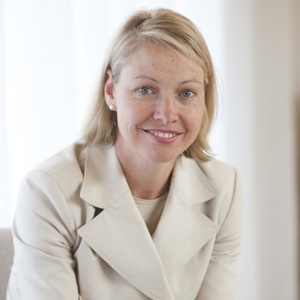 A diversity expert has said law firms that blame the billable-hours model for a lack of flexibility and diversity in the workplace are missing out on the chance to tackle other barriers to diversity.
"[The billing model] is one of a number of barriers," said Katie Spearritt (pictured), CEO and founder of diversity and cultural change firm Diversity Partners, "[but] we also look at the cultural barriers for diversity."
These barriers include "unconscious bias", which, Spearritt explained, is "assumptions and decisions we make without being aware we are making them... in the areas of race, gender and age".
Spearritt said that senior people in the firm becoming aware of these unconscious biases was a key step in tackling them. She also stressed the importance of firms having a diversity strategy and the leadership within a firm taking a strong stance on this issue.
"[If] leadership is neutral about diversity.... we find people then think it isn't that important," she said. "Diversity progress really comes from having a systemic approach to diversity where it is absolutely tied into the firm's strategic plan."
Another common assumption Spearritt highlighted was that "people who work flexible hours aren't serious about their careers".
"[However] research by Victorian Women Lawyers shows that, in terms of flexibility, clients are quite accepting of people working flexible hours but law firms are more reluctant."
Spearritt, who has worked as head of diversity at National Australia Bank, Coles and Hewlett Packard, was speaking ahead of January's Women Legal 2013 Roundtable: Retaining and Advancing Women in the Legal Profession, at which she is a speaker.
"The biggest benefit of these business roundtables is the sharing and the networking and hearing from others in the industry about what's working and what's not working," she said, adding that in her talk she will be looking at the progress firms are making in this area and also "some of the global diversity benchmarks and best practices to really ensure that we're not just focusing on having an Australian perspective".
Targeted action
In the area of setting targets for partnership within firms, Spearritt said there were "a range of pros and cons" and that it was a decision for individual firms, but added "a number of the progressive firms we've seen have set targets".
Spearritt, whose company works with a number of top and mid tier law firms on their diversity strategies, commended the progress being made by law firms in Australia: "Firms have significantly stepped up their commitment to diversity over the last two or three years, particularly with the focus around gender diversity.
"There's a recognised need that more needs to be done to ensure, particularly at partner level, that there is a critical mass of women."
She added that firms also benefit from increased diversity: "From an innovation point of view, as well as a business performance point of view, diversity has a lot of positive benefits for organisations."
"I sense that the legal industry is on the cusp of significant progress in this area."
Women Legal 2013 Roundtable: Retaining and Advancing Women in the Legal Profession takes place on 31 January in Sydney.