Regional lawyer wins top award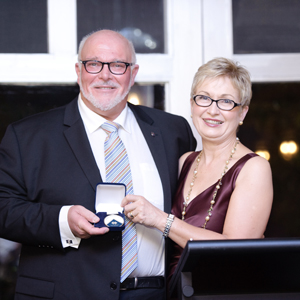 A lawyer from Gippsland has been awarded the 2012 Law Council of Australia President's Medal.
Mark Woods (pictured with LCA president Catherine Gale), a partner with Tyler Tipping & Woods, was awarded the prestigious President's Medal last week.
"In a career spanning 30 years, Mr Woods has nurtured and earned a reputation of excellence within the Australian legal profession and continues to inspire those that may wish to join the legal fraternity," said Gale.
In presenting the Award to Woods, Gale paid particular tribute to Woods' role in coordinating a group of local lawyers to assist victims of the 2009 Black Friday bushfires.
"He played an integral part in establishing and implementing the Law Aid Trust, which provides an essential service that encourages legal practitioners to accept cases for clients that are unable to pay for their legal fees," said Gale.
Previous winners of the President's Medal include Bret Walker SC and Debbie Mortimer SC.