Normans adds to family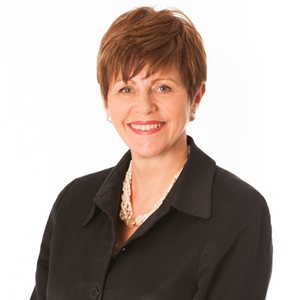 South Australian firm Norman Waterhouse Lawyers has acquired Robinson & Mason, a boutique family law firm.
Robinson & Mason was established in December 1990 by Janine Mason and the late Justice Ann Robinson.
Robinson left the firm in April 1994 to become a judge of the District Court of South Australia and later a judge of the Family Court of Australia. Mason was the sole principal of Robinson & Mason until the firm merged with Normans on 1 November.
"I didn't realise that the next month I would have been admitted for 33 years so it's a very long time and I think I was really looking for something new to re-energise," Mason (pictured) said.
"It was time for me to start thinking about focusing more on clients and less on running a business … I thought it would be nice to come into the office and not have admin to do."
Jill Miller, the head of Normans' family law division, said the merger meant SA families would now have access to an eight-lawyer family law practice with more combined experience than any other single firm in the state.
"Janine and her associate Emma Dodson are experts in property settlement disputes, particularly those involving complex financial issues relating to businesses, trusts and companies, and this will strengthen our talented family law team," said Miller.
Often in complex property disputes the most challenging thing is the amount of paperwork and discovery that must be done; getting to the bottom of financial trusts and valuation issues, said Mason.
"[Normans'] software programs are fantastic, I hadn't realised how much I missed it," said Mason, who started her career at Baker McEwin (now Minter Ellison) before joining Finlaysons.
"I think people should always attempt mediation before they litigate. In family law it's compulsory for people to mediate prior to bringing the application with children; I think that will happen with property too," said Mason, who is a graduate of the Bond University mediation course, a member of the Legal Practitioners Disciplinary Tribunal of SA and the Australian Family Law Council.
Miller said Mason brought similar values to the firm in dealing with complex and sensitive international family law matters and settlements where clients are often stressed and emotional.
In terms of the competition for family law work in SA, Mason said there are a lot of people coming into family law so there are a lot of inexperienced people.
"I think there's competition at all levels but you normally find with the very experienced practitioners that we tend to be acting against each other most of the time, either for the husband or the wife of that type of property or children's matter that warrants the experience that we have," she said.
"I've always had people out for five to 10 years [working with me] and for me now to be able to speak to people with the same level of experience; that sort of back up is terrific."