Sydney and Melbourne not so hot right now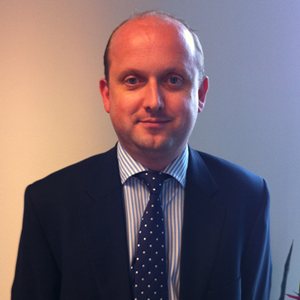 A recruitment survey has painted a glum picture for transaction and finance lawyers in Australia's two biggest cities.
On Tuesday (22 January), Hays Legal released its quarterly report for Q1 of 2013 for the Australian recruitment market. The survey specifically referred to areas of growth in the Brisbane and Perth legal market, with no practice groups selected for growth in Sydney and Melbourne.
Jonathan Turner (pictured), a specialist legal recruiter with Hays based in Brisbane, saidthat positions for transaction lawyers are thin on the ground right across the eastern seaboard, including in Brisbane.
"There is no real mood for optimism that this will change soon, and that applies to top-tier, mid-tier and smaller firms," he said. "It is a candidate-rich market on the M&A side at the moment."
The Hays survey reflects the trend in the M&A league tables released earlier this month, which showed a decline in the global and Asia-Pacific M&A market in 2012.
According to Dealogic, Australian investment banking revenue dropped by almost one-fifth from $US2.35 billion in 2011 to $US1.9 billion last year.
The Hays survey was based around the observations of its senior consultants. It found that, in WA, commercial property, industrial relations and energy and resources were leading sectors providing opportunities for lawyers looking to change roles. In Queensland, construction, personal injuries and insurance and property were noted as strong areas.
Working through the bad times
Despite the lack of targeted growth in sectors in Sydney and Melbourne, a nationwide trend that Hays pointed to was an increase in demand for dispute resolution lawyers.
"As companies struggle to pay bills, with everybody focused on revenue, they are trying to recover money any way they can and, inevitably, that will lead to more disputes," said Hays' legal director, Darren Buchanan. "There is a general increase in litigation, and we see this in a downturn.
"People are more likely to chase every penny in the tough times we have seen on the eastern seaboard recently."
The Hays survey also said the increased demand for debt recovery and insolvency lawyers was due to economic conditions.
Roles for paralegals and temporary senior lawyers were also cited as growth areas.