Firm focus on reducing risk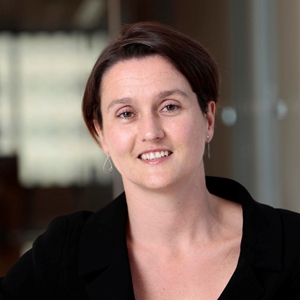 A strong focus on containing risk by law firms engaged in M&A deals has emerged, a new report has found.
The King & Wood Mallesons' DealTrends 2012 Report, which analysed the "turbulent" Asia-Pacific private M&A market in the last 12 months, has highlighted how deal certainty remains a priority, with parties on both buy and sell side focused on minimising risk.
The report said risk minimisation has become the key ingredient in how deals are structured and in the specific commercial terms being signed up.
"It's surprising that a common theme across deals in 2012 was people trying to manage risk or eliminate it altogether," KWM mergers & acquisitions partner Ros Anderson (pictured) told Lawyers Weekly.
"In the past, the theory might have been to get the deal through."
Anderson said a high proportion of deals had specific indemnities being given from seller to buyer, to protect the buyer from risk
"The incidents of these indemnities were up in 2012 across the board compared to the previous year," she said.  
The general mood among law firms remains one of confidence that this year will see a strengthening in M&A activity as the sector recovers from the significant hit it took last year.
According to a recent Mergermarket report, bidders looking for a target in the Asia-Pacific region accounted for 414 announced M&A deals in Australia for 2012, totalling $US46.7 billion, third behind China and Japan.
The Australian result was down from $US79.3 billion the previous year, while the figure represents a fall of more than 50 per cent on the 2010 total of $US106.3 billion.
Mergermarket noted that M&A in Australia represented just 10.6 per cent of the region's activity in value last year, down from 19.6 per cent the previous year and 22.9 per cent in 2010 - a year when Australia outstripped China in deals.
However, despite these declining figures, KWM said it's seeing plenty of activity in the M&A space.
"There's lots of activity in private M&A," said Anderson, adding that the public and IPO markets are quieter.
"One thing from the report is that the number of deals we reviewed in the private M&A space was on track ... the same number as the year before," she said. 
According to the report, the number of cross-border deals has continued to rise, as has the proportion of deals in the energy & resources sector.
"The vast majority of deals continue to be done on a bi-lateral basis, with formal sale processes being the exception, and share deals continue to be most prevalent.  Parties are intent on structuring deals, where possible, to avoid uncertainty and additional complexity," said Anderson.