Singapore to target Australian lawyers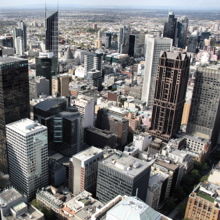 Singapore is sending some of its leading legal minds to Melbourne in a bid to pick up Australian lawyers and enforce its position as a destination for foreign firms and lawyers to move.
The Singapore Legal Service and Contact Singapore have joined forces to hold 'Developments in the Legal Landscape in Singapore', a legal conference hosted in Melbourne.
Singapore has in recent years conducted a comprehensive review of its legal services sector, making it easier for foreign lawyers to practice there, and for foreign law firms to open new offices.
Seeing a strong legal services sector as an economic engine that will help drive the economy, the Singapore government is now working to improve its legal industry and make it more accessible.
A policy shift in January last year saw the introduction of a new Foreign Practitioner Certificate, which passed through Parliament as a bill amendment and became a means by which foreign lawyers could practice in certain commercial areas such as banking, M&A and intellectual property.
It is now easier, as well, for leading counsel such as Queen's Counsel or their contemporaries from jurisdictions such as Australia and Hong Kong to appear in Singapore's courts.
Six international law firms, including Allen & Overy, Clifford Chance, Herbert Smith, Latham & Watkins, Norton Rose (Asia) and White & Case, hold a Qualifying Foreign Law Practice (QFLP), which enable them to practice commercial areas of Singapore law.
According to Contact Singapore, which works to boost the city's profile as a legal services hub, the six firms have increased their headcount by more than 200 lawyers in recent years.
Singapore's Law Minister, K Shanmugam, announced in May that a second round of QFLP licenses will be awarded to other global firms as early as this year. US law firm Jones Day has already signaled its interest in a new license when they become available.
The QFLP was set up in 2008, but since then demand for legal services has increased and the city is keen to increase its profile as a legal hub. Including the current QFLP firms, 110 foreign law firms now function in the city.
Singapore's growth as a business and financial centre has seen a corresponding rise in demand for top-tier legal representation. Lawyers with experience in the finance services sector are sought after in this major Asian city, Kee Ee Wah Deputy Executive Director at Contact Singapore told The New Lawyer.
Both law firms and corporations are looking for lawyers with financial services background, with at least three years PQE, she said.
"Financial services organisations are employing lawyers with global exposure because they need the lawyers to speak to global offices in London and New York," said Kee Ee Wah.
Also popular on the hiring scene are foreign lawyers with compliance experience.
"They must be able to speak English, and understand the lingo well. Foreign offices in New York and London have been transferring work to their Singapore offices, particularly legal compliance work," said Contact Singapore.
The international profile of Singapore as a neutral centre for dispute resolution is growing fast as well. Singapore is now placed on the world map as an arbitration seat of choice. Foreign Law Practices have set up in Singapore to start arbitration practices, and existing local and foreign firms have expanded their arbitration practices. Legal and business communities across Asia are increasingly promoting the city-state as an ideal, one-stop venue for international commercial arbitration.
"Singapore has been coming up strongly with arbitration work," she said.
"It has been referred to as a neutral party for those with business interest in Asia and those expanding into Asia. Lawyers with arbitration experience are definitely sought after. If lawyers can speak Indonesian or Indian that is preferred."
The Contact Singapore seminar, 'Developments in the Legal landscape in Singapore', based in Melbourne, is another bid to enhance the city's position as a regional centre for legal services.
Two key leaders in the Singapore legal world, Chief Justice Chan Sek Keong and Judge of Appeal, Justice VK Rajah, will answer questions about the city's legal landscape in an open dialogue session.
The session is an attempt to provide law undergraduates, graduates and lawyers working in Australia with updates on recent developments in the profession, how Australian-qualified law graduates can find work there, and which areas are of most interest to legal employers in Singapore.
DETAILS
Date:

11 September 2012, Tuesday

Time:

6.30pm to 9.15pm

Venue:

Park Hyatt Melbourne
Trilogy Room
1 Parliament Square, off Parliament Place
Melbourne, Victoria 3002
Interested participants are required to register for the conference. For event enquiries, contact This email address is being protected from spambots. You need JavaScript enabled to view it..