In-house counsel cut out lawyers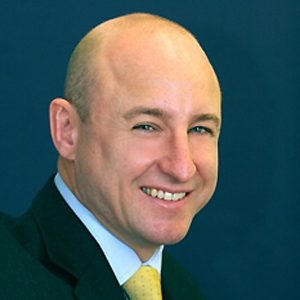 A growing number of in-house counsel are bypassing firms and briefing barristers directly, citing cost savings and the reduced risks of confidentiality breaches as two key benefits.
Firm lawyers were left out of a panel discussion at the Australian Corporate Lawyers Association (ACLA) Corporate Counsel Day in Sydney on 28 February, where a legal consultant, in-house lawyer and barrister touted the benefits of direct briefing.
The head of legal at NRMA, Paul Rogerson, said an obvious advantage is reducing external legal spend. This is particularly relevant in the current economic climate as more in-house lawyers are pressured to "keep a lid on costs", added strategy advisor Eric Braun.
Rogerson also claimed that, contrary to the widely-held perception that the Bar is inaccessible, he has found barristers to be entrepreneurial, with clerks facilitating relationships with in-house counsel.
"The Bar is surprisingly accessible," he said. "Clerks are particularly useful, finding an alternative if your first pick [of barrister] is not available."
Speaking with Lawyers Weekly after the event, Justin Coss (pictured), general counsel at insurance broker InterRISK Australia, said he too hasn't found it difficult to access the Bar. He regularly briefs barristers directly, including silks on occasion.
"[Barristers] have always been accessible by phone, email and face-to-face," he said, but clarified that accessibility may depend on how high profile the barrister is.
Like Rogerson, Coss claimed the cost benefits of direct briefing can be significant. He points to the 'baby barrister' as a source of a "fantastic bargain", explaining that many are senior lawyers who reduce their rates considerably when they move to the Bar.
"Some [baby barristers] have a decade of experience practising law and come from Magic Circle firms ... they're great lawyers and as soon as they come to the Bar their rate drops from around $700 per hour to $200 per hour," he said.
"I've taken advantage of that on more than one occasion and I've received advice from excellent lawyers at a bargain-basement price."
Gillian Wong, general counsel at gold producer St Barbara Limited, is another advocate of direct briefing for its cost savings.
She also pointed out that briefing barristers can avoid legal conflicts, particularly when a company is using a range of firms for large transactions.
Client confidential
Another risk that direct briefing can minimise is a confidentiality breach, according to Coss.
"The fewer people that know [about a matter] the better," he said. "The insurance industry, for example, is known for gossiping over a beer at the pub. I have briefed counsel in the past on sensitive issues and have taken the precaution, for example, in at least one instance, of briefing counsel in a different city."
Coss maintained, however, that there are many instances when it is more appropriate to brief solicitors, particularly when a matter is document intensive.
"The values of having a good solicitor interposed is their ability to collate and organise the information so that it's in an easily digestible form, and provide a filter of what might be relevant," he said.