Oz leads DLA Piper's global diversity program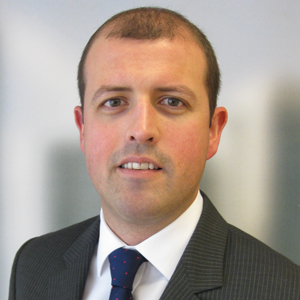 DLA Piper's Australian arm has been the driving force behind the firm's global initiative that aims to increase diversity in the legal profession.
Break into Law evolved out of an Australian diversity program called Break Through, which offers skills workshops to secondary students from underprivileged backgrounds. Ben Eavis (pictured), DLA Piper's international corporate responsibility manager, told Lawyers Weekly that the local initiative, launched in 2010, is considered the firm's strongest flagship program globally.
Break into Law takes the Australian template to the rest of the world, with a few minor adjustments to account for cultural differences.
"We've been running [Break Through] for a while; it's tried and tested, we've developed a toolkit for it and it's robust in application," he said. "It works and we want to see if we can replicate it elsewhere."
Part of the firm's global initiative is to roll out Break Through in Hong Kong, Singapore and Bangkok over the next three months.
Other region-specific programs include: a work experience initiative and apprenticeship scheme in the UK; an education project in China to improve the standard of education in rural schools, and a mooting competition in the United Arab Emirates.
The latter provides Arab law students with experience in international law through sponsorship and training. Another focus area for the Middle East, where Eavis is based, is to support Saudi Arabian women to enter the workforce.
Last year, Lawyers Weekly reported that the Ministry of Justice in Saudi Arabia had announced plans to allow women to obtain a licence to practise law in a courtroom.
Al Tamimi & Company's corporate head in the kingdom, Hesham Al Homoud, said the ministry's directive would allow Saudi women to argue cases in court, have their own offices and, for the first time, represent male clients.
DLA Piper's global diversity initiative may be focused on women in the Middle East, but in Australia, underrepresented groups include young people from underprivileged backgrounds and indigenous communities, said Eavis.
"Underrepresented means different things in different markets," he added.
The ultimate aim of Break into Law, according to Eavis, is to recruit participants to DLA Piper – and not necessarily as lawyers. He explained that opportunities in marketing and administration within firms are piquing the interest of the program's participants.