Not much to bank on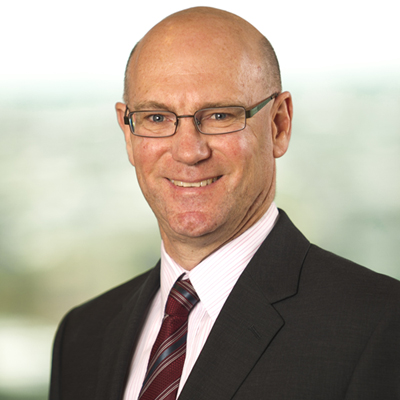 Banking will be the most challenged practice area in 2013, according to the inaugural Lawyers Weekly Managing Partner Survey.
The survey asked 20 managing partners of firms of various sizes across Australia what three practice groups would be most challenged to hit forecast revenue targets in 2013.
Banking scored 40 per cent of the managing partner vote, followed by property (30%) and corporate (25%).
"From a project finance point of view we're seeing a little bit of activity but certainly nowhere near as much as there has been in the past," said Clayton Utz chief executive partner Darryl McDonough.
A number of corporations have raised capital through bond issues, but there is certainly not the level of activity you would normally see in the ECM in a bull market, for example, said McDonough.
"The reality is that each of those groups is dependant on what's happening in the general economy and we can't change that … we can only be flexible in reacting," he added.
According to Minter Ellison's national head of real estate, Cameron Charlton (pictured above), law firms whose property and corporate practices are strongly linked will find property work hard to come by this year.
"Boom and bust markets like the Sunshine Coast and Gold Coast have a fair bit of oversupply and a lot of investor negative sentiment and banking & finance negative sentiment," said the Brisbane-based national practice head.
Project and development work will continue to be soft around the country, particularly in Queensland and Victoria, he added.
As McDonough (pictured below) pointed out, the results depend on how you measure growth.
When asked what three practice groups they thought would be the most profitable in 2013, most managing partners (45%) said employment, followed by litigation (40%) and then corporate (30%).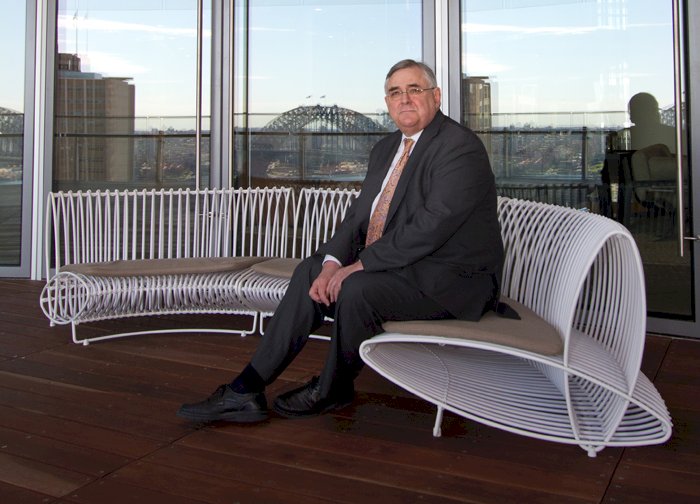 State of affairs
The MP Survey also asked managing partners of firms with multiple Australian offices which office they expect to achieve the most growth this year.
Most managing partners said their Sydney office would achieve the most growth (45%), followed by Brisbane (25%), Melbourne (15%) and Perth (5%), while none said Adelaide.
The question was not applicable to 10 per cent of voters.
Charlton disagreed with the survey results on this question in terms of property growth prospects.
"I attended the Property Council Congress in October and universally they felt that Perth was a growth market in all asset classes for 2013," he said
"The city-building projects underway there are the most exciting in Australia."
These projects include a million dollar mixed-use water bank project and the city-link project, which is building over the railway line to provide a natural connection between the CBD and the suburb of Northbridge.
"Then they're going to build 340,000 square metres … which almost would replicate the Perth CBD commercial office and retail stock, and they've got $450 million dollars worth of Federal Government funding to sync the railway line, and the State Government's looking for a private sector partner to master-plan that development and bring it to market over a 10-year period."
Minters is currently acting for the Metropolitan Redevelopment Authority on the Elizabeth Quay project, which will excavate a 2.8 hectare inlet surrounded by building pads on Perth's Swan River to make "like a Melbourne Docklands", said Charlton.
In Queensland, a slowdown in mining-related infrastructure investments six months ago stemmed the lifeline of many development practices.
The recent Queensland Commission of Audit Report recommended reducing the state's debt by $30 billion with the aim of "providing the state with the strength to withstand adverse events such as further natural disasters or external shocks" and to regain its AAA credit rating.
"It's an indicator that there's the possibility of more work to be derived out of say Queensland than there is out of other states [in future]," said McDonough
Charlton said the property sector was likely to see more deal flow in 2013 in general because "a lot of the real estate investment trusts and the superannuation funds are pretty cashed up".
International sovereign and pension funds continue to eye Australia off for trophy assets and boutique areas like retirement villages are going "gangbusters", he said.
Work in the portfolio management space is difficult to break into because panel appointments only come up every three to four years.
"You definitely need a pretty heavy investment in technology - work-flow management tools and the document automation tools - to be able to compete to do that work," said Charlton, adding that Minters has spent millions installing and upgrading its technology for large-scale property work.