Regulation burden weighing directors down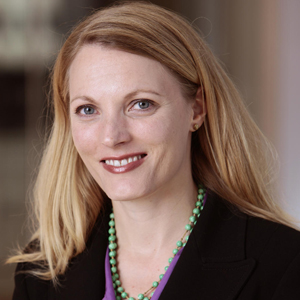 Company directors are facing an identity crises due to increased legal and regulatory burdens, according to a major survey of corporate heavyweights by King & Wood Mallesons (KWM).
The firm recently released the results of its Directions 2013 report, which featured the responses of directors representing more than 180 organisations across a wide range of industries in Australia.
The report showed that these burdens are feeding the expectation gap between what directors think they should do, and what other stakeholders think they should do.
It highlighted that directors are finding it increasingly difficult to focus on strategic business issues when snowed under by governance issues and red tape.
"Directors are feeling hemmed in and need to be given space to take some brave decisions," said one director surveyed.  
The report pointed to government policy making the task for Australian directors and company boards harder in what is already a tough business environment.
The chief reasons given for the identity crises are increased compliance burdens, inability to devote sufficient time to providing strategic direction and guidance, and excessive bureaucracy and regulation.
The surveyed showed close to 40 per cent of respondents had spent more than 30 hours on just their top regulatory issue of focus in 2012.
KWM partner Nicola Charlston, a co-author of the report, believes these issues are "making it difficult for directors to focus on their key role - steering the strategic direction of the company".
Fellow co-author and KWM partner Meredith Paynter (pictured) added that a circuit breaker is needed to break this vicious cycle, which is causing the increasing focus on compliance and risk issues.
"Otherwise there will be a perpetuation of the current discord between directors and their stakeholders - that is disruptive to governance and adverse to business and growth prospects," said Paynter.
The report said a contentious aspect of stakeholder engagement is the role and use of proxy advisors, with concerns being raised about their level of influence over institutional investors' voting decisions.
"A more sophisticated approach is required to proactively engage with key stakeholders to ease tensions, and to ensure that there is a good understanding of the approaches being taken by boards on business and governance issues, and the concerns being raised - a stand-off is not helpful for anyone," said Paynter.
Meanwhile, more than half of the survey respondents expected M&A activity to rise in 2013, signalling the potential return of a level of investor confidence.
Survey responses also revealed directors are hoping for some relief this year from the turbulent political environment that has been negatively impacting Australian companies and boards.
"Hopes are high that there will be some respite from the uncertain, and at times volatile, political environment after the federal election," said Charlston.
Diverse priorities
In relation to diversity, 13 per cent of respondents to the survey considered it to be a key priority when considering board appointments during the past 12 months.
This result was down significantly compared to the findings in Directions 2011 report, where almost 63 per cent of survey respondents reported that gender or other diversity attributes were key priorities for board appointments.
"The decrease in diversity as a priority may be explained by the fact that an increased proportion of directors feel that companies have adequately addressed their diversity requirements at the board level," said the report.