Argyle partners give staff share of profits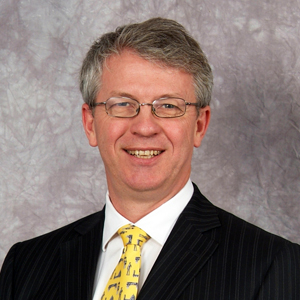 Principals at Argyle Lawyers have offered up a portion of their profit pool to fund a scheme that gives all lawyers and support staff shares in the firm's parent company.
Argyle Lawyers is giving all of its employees, excluding principals, shares in Integrated Legal Holdings (ILH) Limited, an ASX-listed legal services aggregation business that acquired Argyle in 2008.
Argyle's managing principal, Peter Bobbin (pictured), told Lawyers Weekly that the initiative "shows a real commitment by principals to the whole organisation". It also forms an integral part of the firm's employee recruitment, retention and reward strategy, he added.
"Ideally, this will help [potential employees] look at us as employer of choice and also give [existing] employees a unifying goal within the organisation."
A share of the profits from the last two financial years has already been set aside and is now being distributed equally to permanent, non-principal staff as fully-vested shares. Employees that will benefit include junior administration staff, solicitors and senior management.
"What we will be shouting to the market is [Argyle] has solicitors who have equity," Bobbin said.
Bobbin also claimed that the move, believed to be a world first by a law firm, challenges the traditional partnership model. He added that listed firms will be the drivers of change in this space "out of necessity".
"You need to be more innovative and commercially confident when you're listed," he said, adding, however, that he can't see a reason why large established firms can't roll out similar equity-sharing programs.
The move could even give a law firm a competitive advantage, he continued, with a number of Argyle's clients indicating that, by being more entrepreneurial, the firm better understands their organisation.
ILH announced in December that its legal services businesses of Argyle Lawyers in Sydney, Rockwell Bates in Melbourne and Talbot Olivier in Perth will combine under the national trading name Rockwell Olivier.
ILH's legal services arm has more than 160 employees, including 26 principals and 80 other fee earners.