Experts say sackings may land Sharks in hot water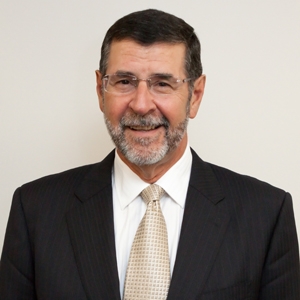 The criminal lawyer advising sacked Cronulla Sharks doctor Dave Givney has warned the club that they face legal action over his axing from the NRL club.
The veteran Cronulla doctor was dismissed last week, pending a review for supposedly failing to inform the club's board of alleged doping practices at the club in 2011.
Football manager Darren Mooney, head trainer Mark Noakes and physiotherapist Konrad Schultz were also dismissed, while coach Shane Flanagan was stood down.
Sam Macedone (pictured), principal of Macedone Legal, who is advising Givney of his options, confirmed to Lawyers Weekly that the firm has already issued the Sharks with a cease-and-desist letter to prevent directors from referring to Givney publicly.
"I've asked the club and its directors to stop saying things that indirectly assert that Dave Givney had knowledge of, or was involved in, any illegal activity by players at the club," said Macedone.  
"If they fail to do so then he will take defamation action to protect his integrity and reputation," he added.
Macedone confirmed the cease-and-desist letter was sent yesterday (11 March) but as of yet there has been no response from the Sharks.
"We hope they will heed what we've asked them to do," said Macedone. "Failing which, we will end up initiating proceedings."
Macedone, who said the legal action would most likely be either or both defamation or unfair dismissal suits, was also able to confirm to Lawyers Weekly that another member of the axed coaching staff approached him this morning (12 March) seeking legal advice on the matter.
Leading sports lawyer Tim Fuller, of Walsh Halligan Douglas Lawyers, and also a former Gold Coast and South Sydney Rabbitohs NRL star, saidlegal action by the doctor is"perfectly justifiable".
"I find it extraordinary," Fuller told Lawyers Weekly. "What evidence is there that the coach, doctor or trainer was implicated in any alleged doping? It's all based on hearsay. This is a really dangerous precedence."
"The fact this long-standing doctor has been linked to the administration of banned substances, there is without doubt the potential for defamation action," he added.
Fuller said Givney is well within his right to go hard and go after the club. "Ultimately they're his employer, I think he can be very confident in his position," he said.
Meanwhile, the NRL's chief medical officer, Ron Muratore, has offered his support to Givney, who he says is a man of unquestionable ethics.
Muratore told the Daily Telegraph the way Dave Givney has been treated "stinks".
 "I would love to give him support because I think he has been very badly treated," said Muratore. "He has my respect; I don't mind you saying that. Dave Givney I have known for a while and I respect him."